Maria Archetto
Professor Emerita of Music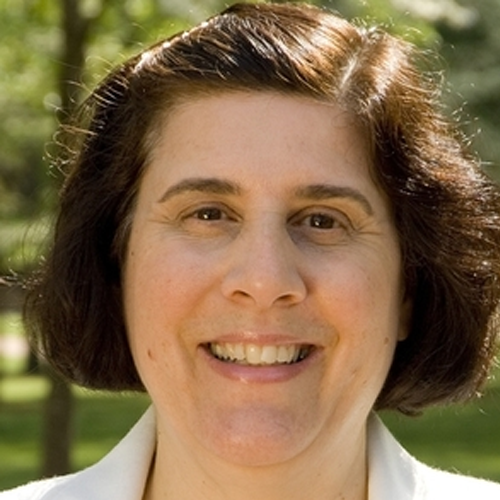 Maria Archetto, Professor Emerita of Music, was born in Providence, Rhode Island, where she began her musical studies in piano at the age of nine. She earned the B.S. degree in Music Education, summa cum laude, at Rhode Island College. She was awarded the College's Hohenemser Award for the highest academic achievement in her class, Scholarships for Piano Study, and Honors in Student Teaching.
She earned the M.A. and Ph.D. degrees in Musicology at the Eastman School of Music of the University of Rochester, where she held several Graduate Teaching Fellowships and later was appointed Instructor of Music History. While in New York State, Dr. Archetto also taught music history at Nazareth College of Rochester and Syracuse University. She resided and conducted archival research as a Fulbright Scholar in Verona, Italy and as a Delmas Foundation Fellow in Venice, Italy. She is the editor of two volumes of madrigals by the Paduan composer Francesco Portinaro (Garland Press, 1990 and 1991), as well as the author of articles on music history and music education.
She taught at Oxford College from 1992 to 2021, where she taught music appreciation, music history, music theory, and art history. She also directed the Oxford Chorale and the Oxford Chamber Ensemble, supervised the program in piano studies, and was advisor to several student clubs including Music for Change and Oxford Jazz. With the Oxford Chorale and New Trinity Baroque, she recorded two oratorios by Giacomo Carissimi on the Edition Lilac label. For many years she directed the Oxford Studies Program and was Chair of the Lyceum Committee where she coordinated professional music performances and visits by artists-in-residence. Dr. Archetto has been a recipient of the Oxford College Career Development Award, the Emory Williams Distinguished Undergraduate Teaching Award, and the Fleming Award for Excellence in Teaching and Service.
Education:
BS| Rhode Island College
MA| University of Rochester
PhD| University of Rochester
Teaching Years: 1992 - 2021