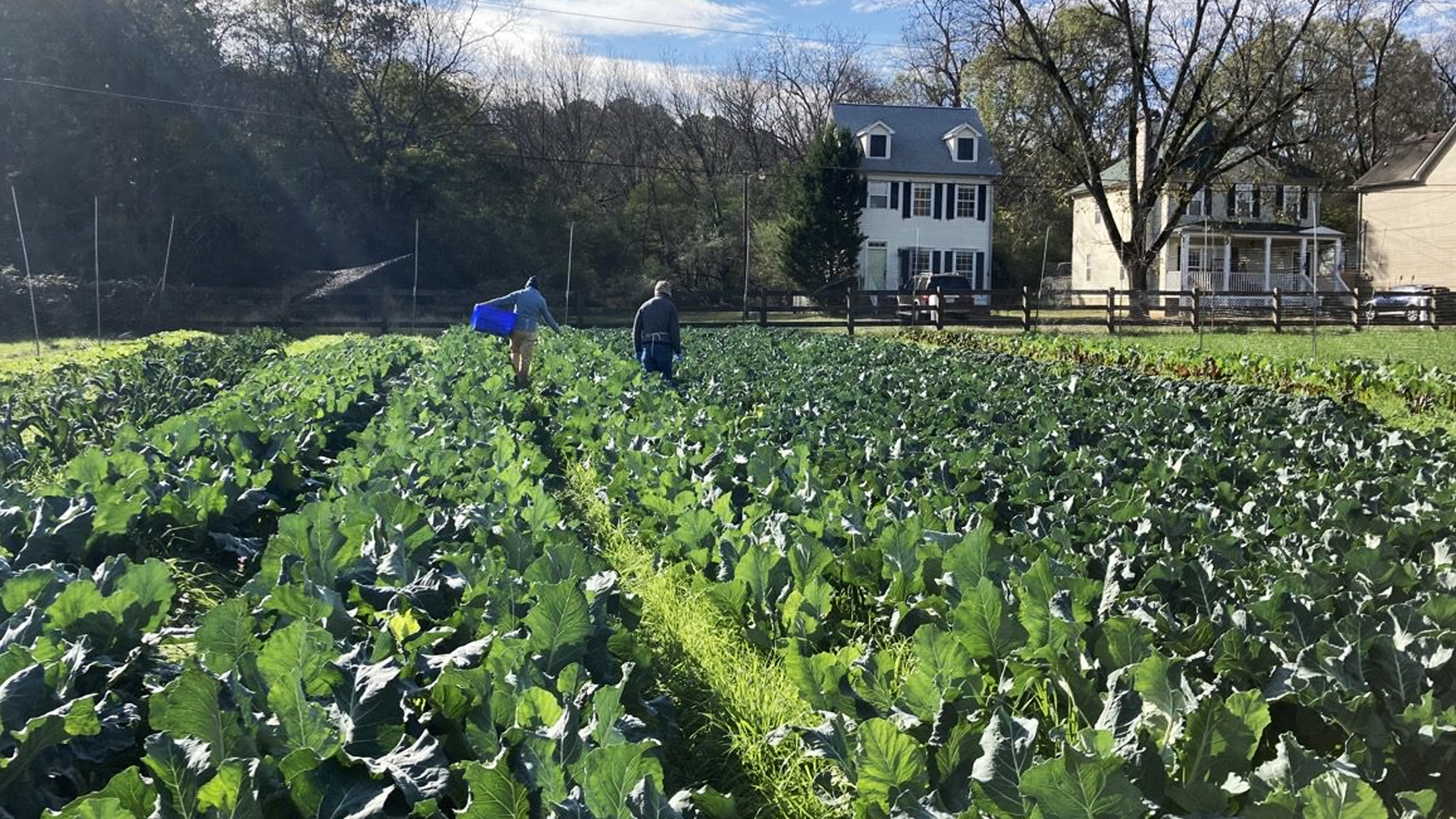 Organic Farm
Just steps away from Oxford's main campus lies an unusual living laboratory, the Oxford College Organic Farm. An alumnus gave this 11-acre piece of land to Oxford in 2011.
From Farm to Table to Teaching
Oxford decided to create a working organic farm from this generous gift, which would not only provide fresh produce for student dining but would offer Oxford's students hands-on experience that cuts across many disciplines. 
The farm began operation in 2014 and quickly earned a spot on the list of the Top 30 Sustainable College-Run Farms. Much of the produce grown there winds up on the plates of Oxford students. It is also sold at Emory University's weekly farmers market and to local community members through a subscription service. Besides growing produce, the farm also maintains stands of beehives for honey production.
Creating a Working Farm
Farm staff and students planted cover crops to develop the soil. A well was drilled, an irrigation system installed, and a barn was built. The barn serves as a hub for operations, housing field equipment as well as the washing fixtures, walk-in cooler, classroom, and packing areas. Each week, staff and students harvest hundreds of pounds of produce.
We try to match the seasons with when students are on campus so our work-study students who are here every day have the best experience possible and so we can work with faculty to connect course curriculum to the farm.
Farming to Learn
Many Oxford faculty members incorporate the farm into their curricula. This includes courses in anthropology, economics, sociology, biology, philosophy, environmental science, and wellness. Students visit the farm with their professors in their instruction and return to work for several additional hours. Oxford's Discovery Seminar classes also frequently use the farm as a resource.
Oxford provides many opportunities for students to be involved at the farm. About 20 student workers and over 100 volunteers spend time on the farm each academic year.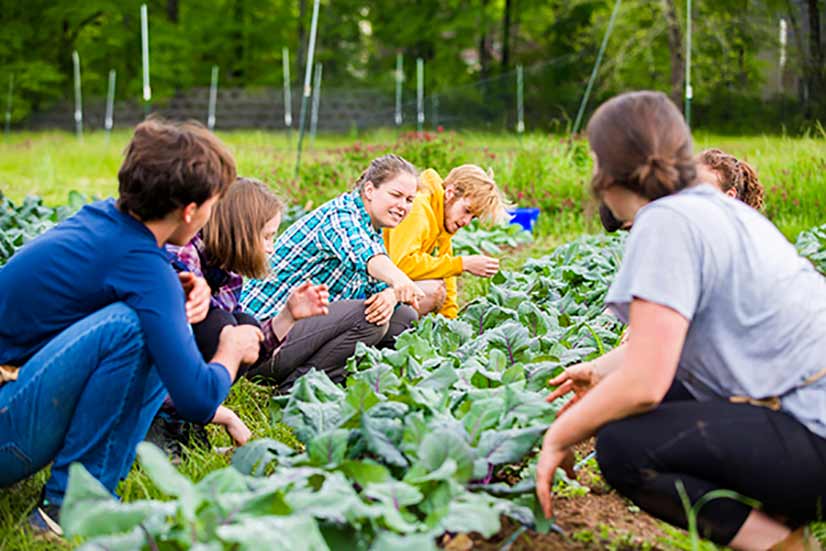 Oxford's organic farmers
Daniel Parson is an award-winning farmer-educator with more than 15 years of organic farming experience. He holds a bachelor's degree in biology and a master's degree in plant and environmental science from Clemson University. Working with him is farm apprentice Ruth Geiger, a 2011 Oxford alumna, who received her bachelor's degree from Emory College in 2013 and her master's in global health from Emory's Rollins School of Public Health.
Farmer's Markets
The Oxford Organic Farm attends farmer's markets in Oxford, Emory, and Covington.
Volunteer Opportunities For Students and Community
Help support Oxford's organic farm! Volunteering is an opportunity to make a difference. Volunteer Opportunities are twice a week on Tuesdays, 2:30 p.m.-4:30 p.m. and Fridays, 9 a.m.-11 a.m. Sign up today!