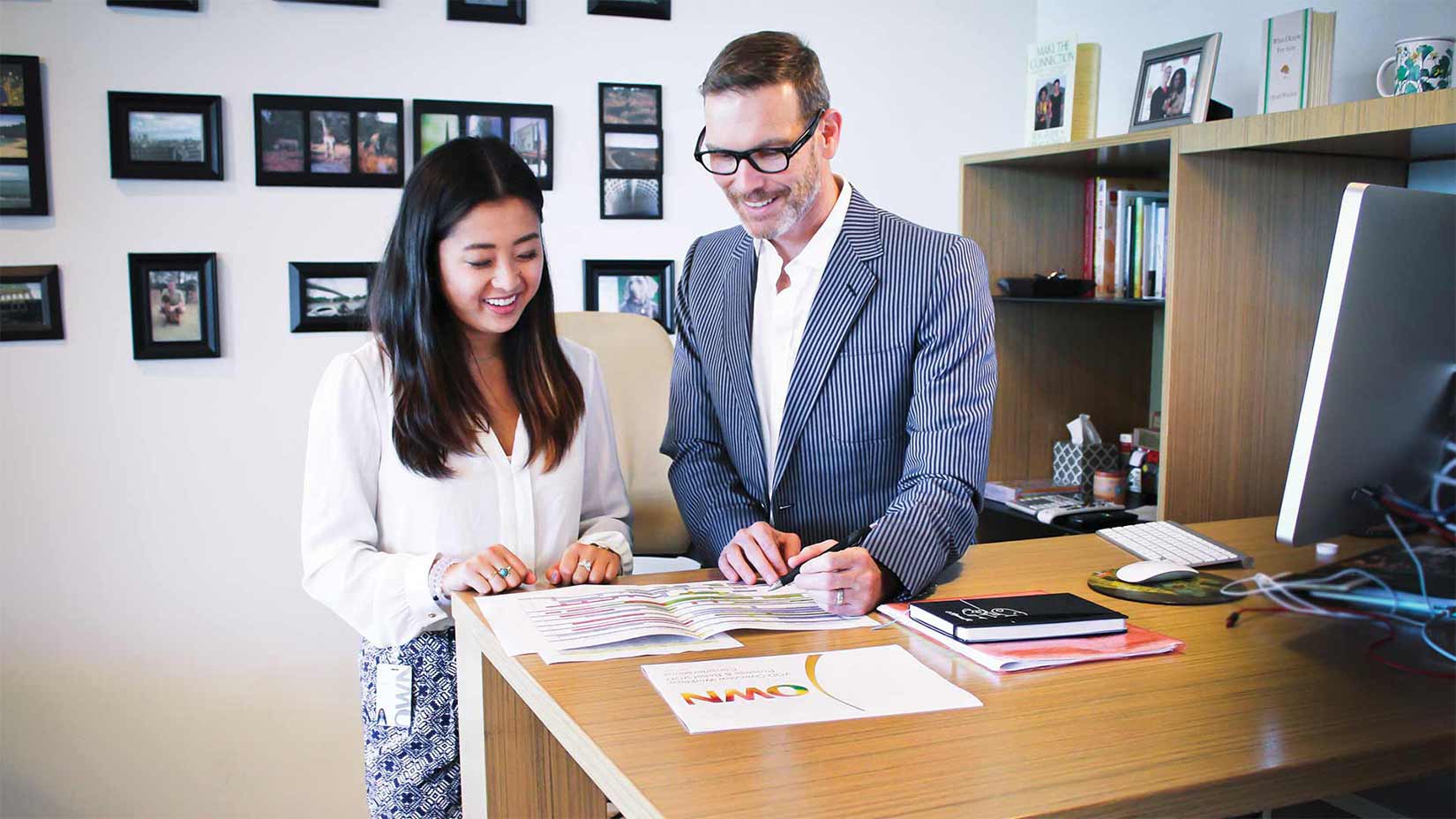 Internships
Internships are a great way for our students to gain meaningful work experience and perspective in a field of interest. 
Students who participate in and are mentored through an internship make connections between their developing academic interests, their developing professional identity, and the life they aspire to design.
Oxford's Office of Counseling and Career Services is a primary resource for helping students prepare for and secure internships, research and volunteer opportunities, job shadowing experience, and other summer activities.
For-Credit Internships
We offer two for-credit course options connected to internships that can be taken over the summer, or during the fall, or spring semesters.
Our Introductory Internship in the Liberal Arts course (typically taken in summer) pairs work experience and guided reflection. If you take this course in summer, a tuition voucher may be provided to cover the cost of the academic credit. The Disciplinary Internship in the Liberal Arts course (typically taken in fall or spring semester) may carry Experiential Learning (E) credit and offers you the opportunity to work closely with a faculty member to pair your work experience with specific content in an academic discipline.
Internship Scholarships
Oxford offers multiple scholarships that support meaningful summer experiences for students.
The Tarbutton Leaders Fellowship supports a small cohort of students in the summer following their first year of college (faculty or staff nomination required). 
The Arrendale Award supports an unpaid internship opportunity focusing on computer science or entrepreneurship.
The Mosley award supports an experiential learning opportunity in innovation and/or entrepreneurship.
The Kabir Fellowship supports a small cohort of students who have unpaid internships focusing on education, youth development, and/or working with under-resourced communities.