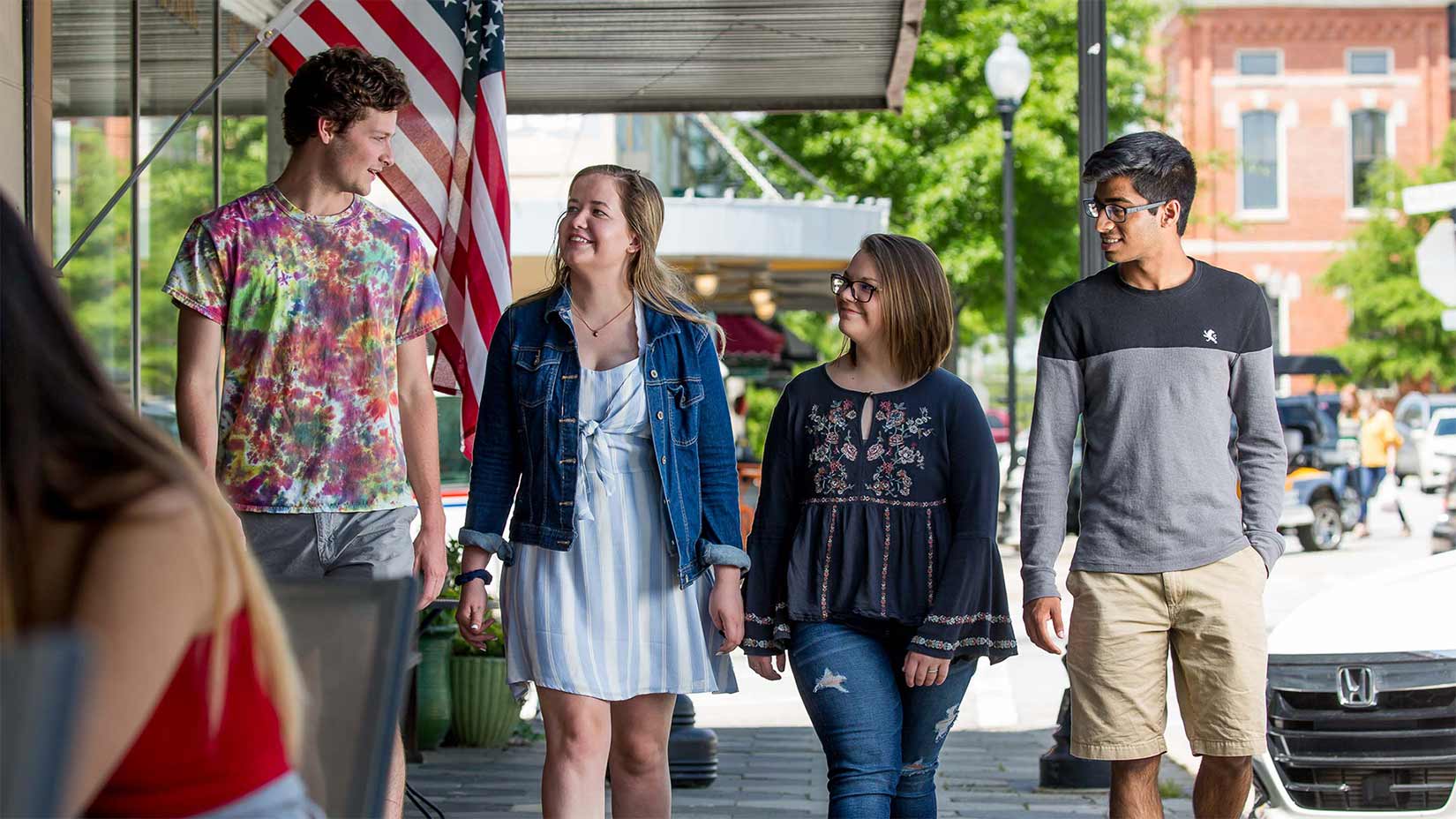 Office of Community Relations
The Office of Community Relations represents Oxford College of Emory University within the community and encourages partnerships between the college and businesses, nonprofit agencies, educational entities, and community leaders throughout Newton County and the region.
Oxford College of Emory University has been a part of the Newton County community since Emory College was established here in 1836.
Today, Oxford College enrolls just over 1,000 first- and second-year students, about a quarter of Emory University's undergraduate student body. Oxford College's liberal arts–intensive education, guided by exceptional faculty and marked by an innovative curriculum, is enriched by opportunities for leadership and experiential learning in a diverse and close-knit community. Through exploration and discovery, our students begin their journey toward lives of significance and impact locally and globally.
Featured Community Projects
Oxford students, faculty, and staff donate 13,000 hours to community service each year. Students partner with community agencies through Theory Practice/Service Learning courses, Volunteer Oxford, and Oxford Service Corps. Oxford seeks to stay engaged with our local community through our membership in the Covington/Newton County Chamber of Commerce, the Arts Association in Newton County, the Kiwanis Club, or other local organizations. We host events with our community partners to positively impact our campus and surrounding community.
Partner with Us
Through our community partnerships, Oxford students get an extended view of this region's wonderful and unique community and learn about the many career opportunities available to them as they continue to advance in their fields of study. As we look to the future, we have a lot of great work to do together, and we hope you'll join us in supporting our students and deepening your partnership with Oxford College.
Partnership opportunities could include:
offering internships and volunteer opportunities to current students
providing industry-specific problems for our students to solve in class projects
serving as a guest lecturer in one of our classes
joining our mentor program
hosting trainings and conferences on campus
participating in special events like Oxford at Work Day and Career Discovery Days