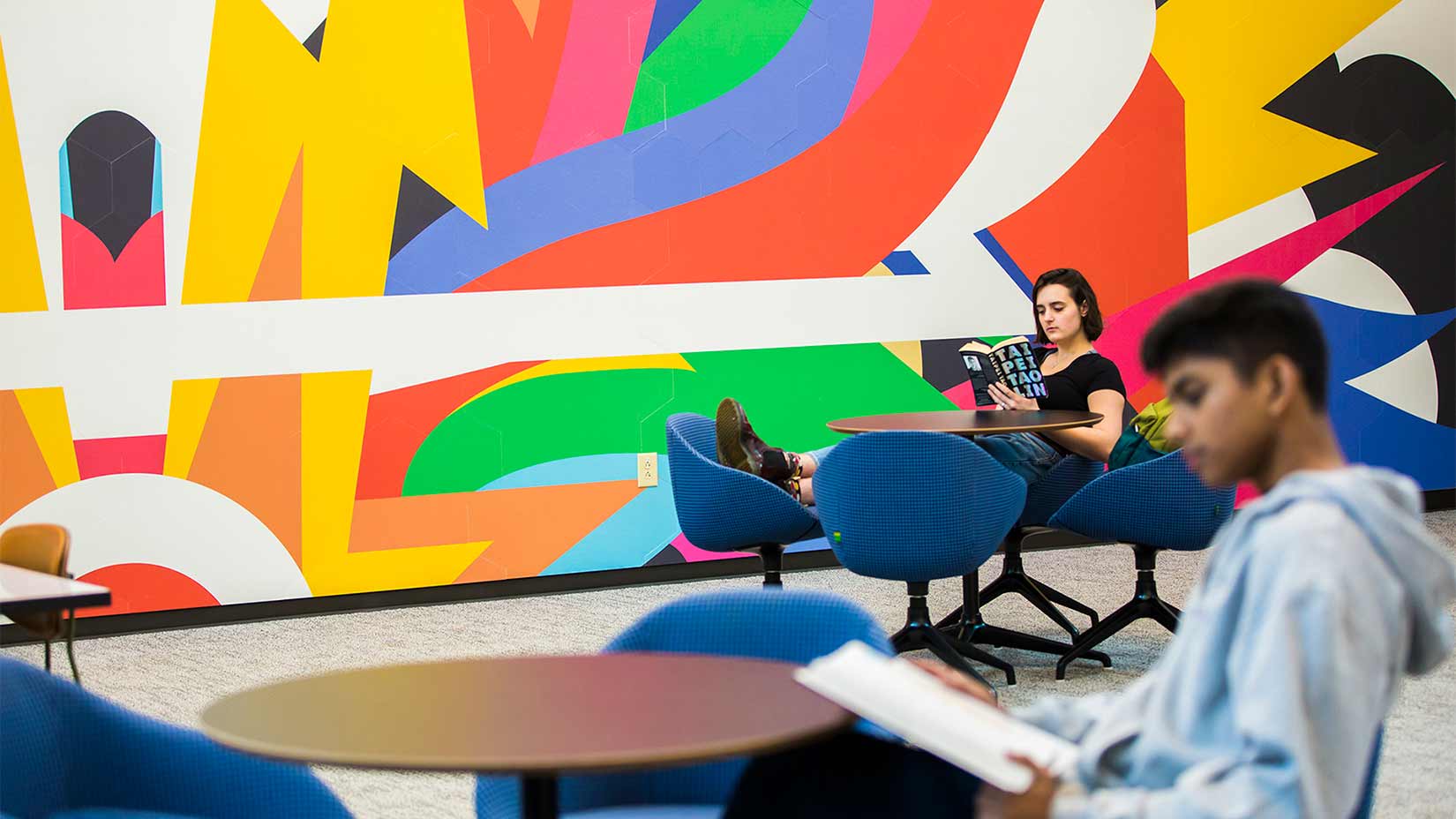 Quick Facts
Facts and statistics about the Oxford College campus, its students, academics, and community, and financial aid as well as outcomes for Emory University undergraduates.
---
Where is Oxford College?
Oxford College, a two-year undergraduate division of Emory University, is located on its original campus in Oxford, Georgia, a community about 36 miles east of Atlanta.
---
Campus
60%
of campus buildings have been built or renovated since 2005
11-acre
organic farm provides food and augments classroom instruction
36
miles from Emory's Atlanta Campus
---
Learning
99%
of classes have fewer than 30 students
85%
of students participate in leadership training
10
most popular majors:
biology, business administration (BBA), neuroscience and behavioral biology, psychology, economics, human health, chemistry, political science, nursing (BSN), applied mathematics
---
Financial Aid
60%
of undergraduates receive financial aid
$222.4 million
total undergraduate aid awarded
$46,618
average financial aid package
100%
of demonstrated financial need for all accepted domestic students is met by Oxford
---
Student Body
80%
of students hold a leadership position on campus
99%
of students live on campus
Geographic Diversity
44+
Students come from 46 states + Puerto Rico and Washington, D.C.
Self-Identified Race and Ethnicity
---
Admitted Class of 2025 Profile
---
Academics
50%+
of students double major
10+
preprofessional options
16
academic pathways in the business school
---
Outcomes
Emory tracks outcomes 3 months after graduation instead of the national average of 6 months after graduation. We think this is a more accurate representation of career opportunities. Fewer than three months after graduation Emory Class of 2020 graduates were pursuing the following opportunities:
35%
continuing education/fellowships
10%
currently seeking opportunity
2%
postgraduate internships
3%
gap year/volunteer/not actively seeking
Top Employers
Teach for America • Emory University • EY • BlackRock • National Institutes of Health • Google • Fulbright Program • Accenture • Goldman Sachs • Triage Consulting Group
Emory College of Arts and Sciences
$62,780
Emory College average starting salary
90%
had their next steps planned within three months of graduation
Goizueta Business School
$71,000
Goizueta Business School average starting salary
95%
had a job offer within three months of graduation
Nell Hodgson Woodruff School of Nursing
98%
Employed within 3 months of graduation
96%
passed the nursing board exam on their first try (national average: 93%)
Top Graduate Schools
Emory • Columbia • Duke • Chicago • Wake Forest • NYU • St. Andrews • Penn • Harvard • Stanford
Date of Record Explanation
The date of record for Class of 2025 data is July 2021. You can find additional information at apply.emory.edu.