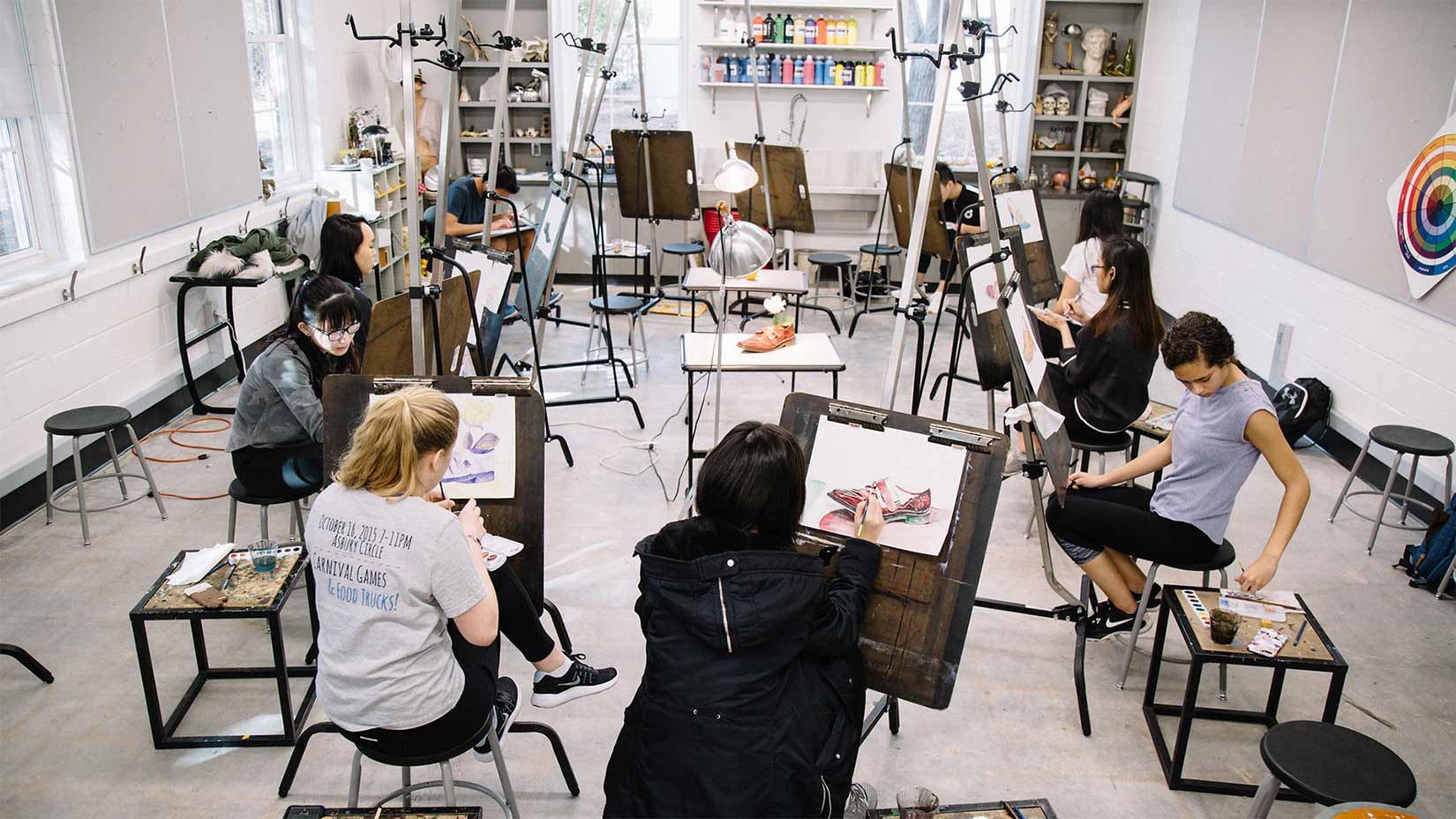 Applied Arts
No matter your means of artistic expression, we'll stir your imagination. Students who participate in the arts at Oxford enhance and expand their educational experience through theater, dance, music, film, and visual arts.
Our students have many opportunities to participate in artistic presentations regardless of potential major or whether they're enrolled in arts classes. You can perform in plays, perform in and choreograph dances, sing in the Oxford Chorale, play instruments in chamber ensembles, create musical compositions, and exhibit visual arts.
Arts Courses at Oxford
We offer one-, two-, and four-credit hour courses, depending upon the arts discipline. Many Oxford students successfully major or minor in the arts at Emory College on our Atlanta campus, yet most who participate in the arts at Oxford do so to expand their total educational experience.
Tarbutton Performing Arts Center
Tarbutton Performing Arts Center serves as the hub of performing arts, housing our music, choral classroom, rehearsal rooms, art and gallery space, along with our black box theater.
Explore Arts at Emory
Arts at Emory hosts more than 300 events in the performing, visual, and literary arts each year, with internationally acclaimed musicians, numerous student ensembles, a professional theater company, prize-winning poets, novelists, playwrights, and much more.