Class of 2023 takes shape
---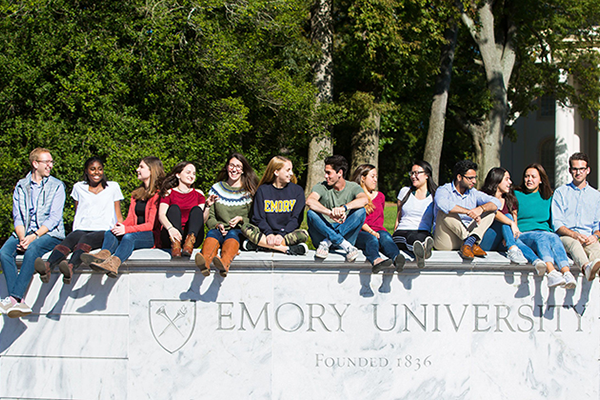 Emory's Class of 2023 admitted students are ready to shape the future.
Emory University received 30,017 applications to be part of the Class of 2023, a 9 percent increase from the previous year.
Emory offers two starting points for prospective first-year students: They may apply to study for their first two years at Oxford College on Emory's original campus in Oxford, Georgia, or to Emory College of Arts and Sciences on the Atlanta campus. After the sophomore year, all students choose to complete their undergraduate degree on the Atlanta campus through Emory College, the Goizueta Business School or the Nell Hodgson Woodruff School of Nursing.
This year Oxford College admitted 3,432 students, a 19 percent admission rate. Emory College offered admission to 4,512 students, a 15 percent admission rate. Approximately 17,500 students applied to both campuses.
Read more about the class of 2023.