The psychology of thrills and chills
---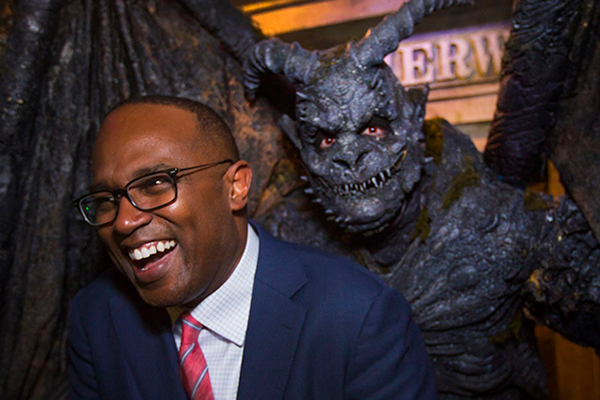 Ken Carter's new book delves into the minds of daredevils.
Psychologist and Oxford Professor Kenneth Carter isn't a fan of Halloween haunted houses. But he has written a book about people who thrive on activities like entering dark passageways, sensing that something unknown and terrifying awaits around the next corner.
"I don't enjoy having things come out of nowhere," says Carter, whose long-anticipated book "Buzz! Inside the Minds of Thrill-Seekers, Daredevils and Adrenaline Junkies" comes out Oct. 31. "Buzz!" both educates and entertains with insights from real-life adventurers, such as a scaler of skyscrapers, known as "Spider Man," who enjoys hanging from great heights suspended by only his fingers.

Cambridge University Press is publishing the book, the culmination of years of research into high sensation-seeking people by Carter, Charles Howard Candler Professor of Psychology at Oxford and a self-described low sensation-seeking personality type.
Read more about Carter's new book.