Fall play shares historic tale through a diverse cast
---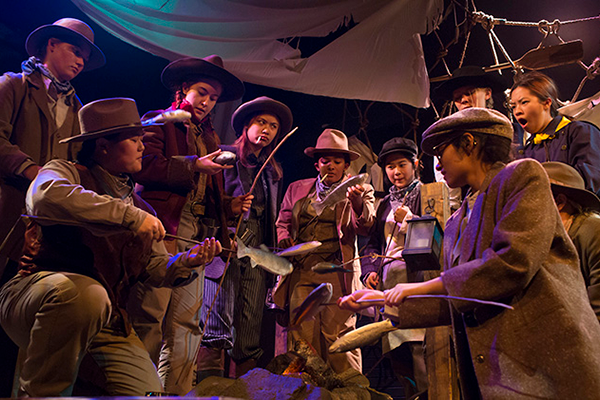 Oxford College's fall play Men on Boats tells a true(ish) history of a trip to chart the Colorado River from a unique perspective.
Men On Boats, a play by Jaclyn Backhaus, follows the journey of explorers as they navigate the Colorado River in 1869. John Wesley Powell led the all-volunteer expedition team — comprised of ten white men having little experience with this sort of water exploration — that eventually made it to what he then named the Grand Canyon.
What you don't expect from the play title is the author's stipulation that no cis male can perform in the play and the cast should be racially diverse.
View a special feature digital story on Oxford's fall play.