Dowe named to Kamala Harris Project's advisory board
---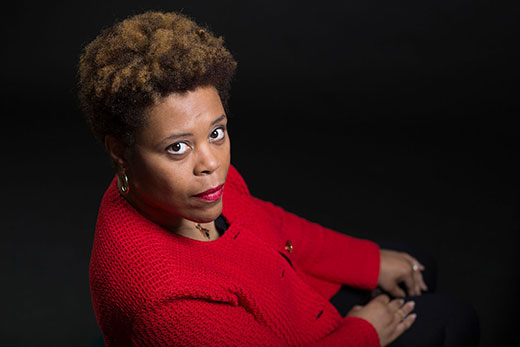 Pearl Dowe, Asa Griggs Candler Professor of African American Studies and Political Science, has been selected as a member of the inaugural advisory board of the Kamala Harris Project.
Established in early 2021, the Kamala Harris Project is an academic consortium of scholars in U.S. politics, history, and public policy who will study the term of the United States' first woman of color vice president.
"It is an honor to collaborate with esteemed scholars on what this momentous moment will mean for racial and gender equity, public policy, and future opportunities for girls of color," Dowe says. "Vice President Harris' journey to this moment has brought attention to the inner world of Black culture and the diversity of American immigrants. How we study all of these complexities will matter for generations to come."
Serving with Dowe on the advisory board are Nadia Brown of Georgetown University, Brooklyne Gipson of the University of Illinois, Duchess Harris of Macalester College, Angela Lewis Maddox of the University of Alabama-Birmingham, Sangay Mishra of Drew University, Sara Sadhwani of Pomona College, and Wendy Smooth of Ohio State University. The project's conveners are USC professors Ange-Marie Hancock Alfaro, Jane Junn, Oneka LaBennett, and Francille Wilson. The University of Southern California's Dornsife Center for Leadership by Women of Color convened the project.
Dowe's research focuses on African American women's political ambition and public leadership. Her published writing includes co-authorship of Remaking the Democratic Party: Lyndon B. Johnson as Native-Son Presidential Candidate (University of Michigan Press: 2016) and editorship of African Americans in Georgia: A Reflection of Politics and Policy Reflection in the New South (Mercer University Press, 2010). She presents widely at professional conferences and is a go-to source for journalists reporting on American political topics. She currently serves as co-editor of the National Review of Black Politics.
The Kamala Harris Project is currently calling for submissions to its first initiative, an academic symposium in May 2021, focusing on the Vice President's first 100 days in office. The organization plans other symposia and publications over the next years of Harris' time in office.