Hygge is the Oxford family
---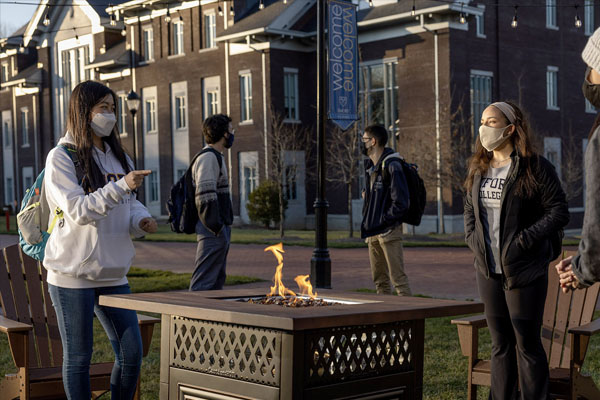 New Campus Life initiative at Oxford seeks to bring connection and comfort to remote-learning and on-campus students.
New gathering spaces around the Oxford campus called hygge (pronounced "hoo-guh") spots feature comfortable chairs surrounding fire pits. Picnic spaces contain colorful pillows, comfortable cushions, and warm blankets (which all get cleaned regularly). Outdoor string lights and lanterns help students enjoy the quad, tents, and patios late into the evening.

Oxford's Campus Life staff hope these new amenities encourage the concept of "hygge" among students living on and off-campus throughout the coming weeks.