Oxford welcomes second-ever Spring Start class
---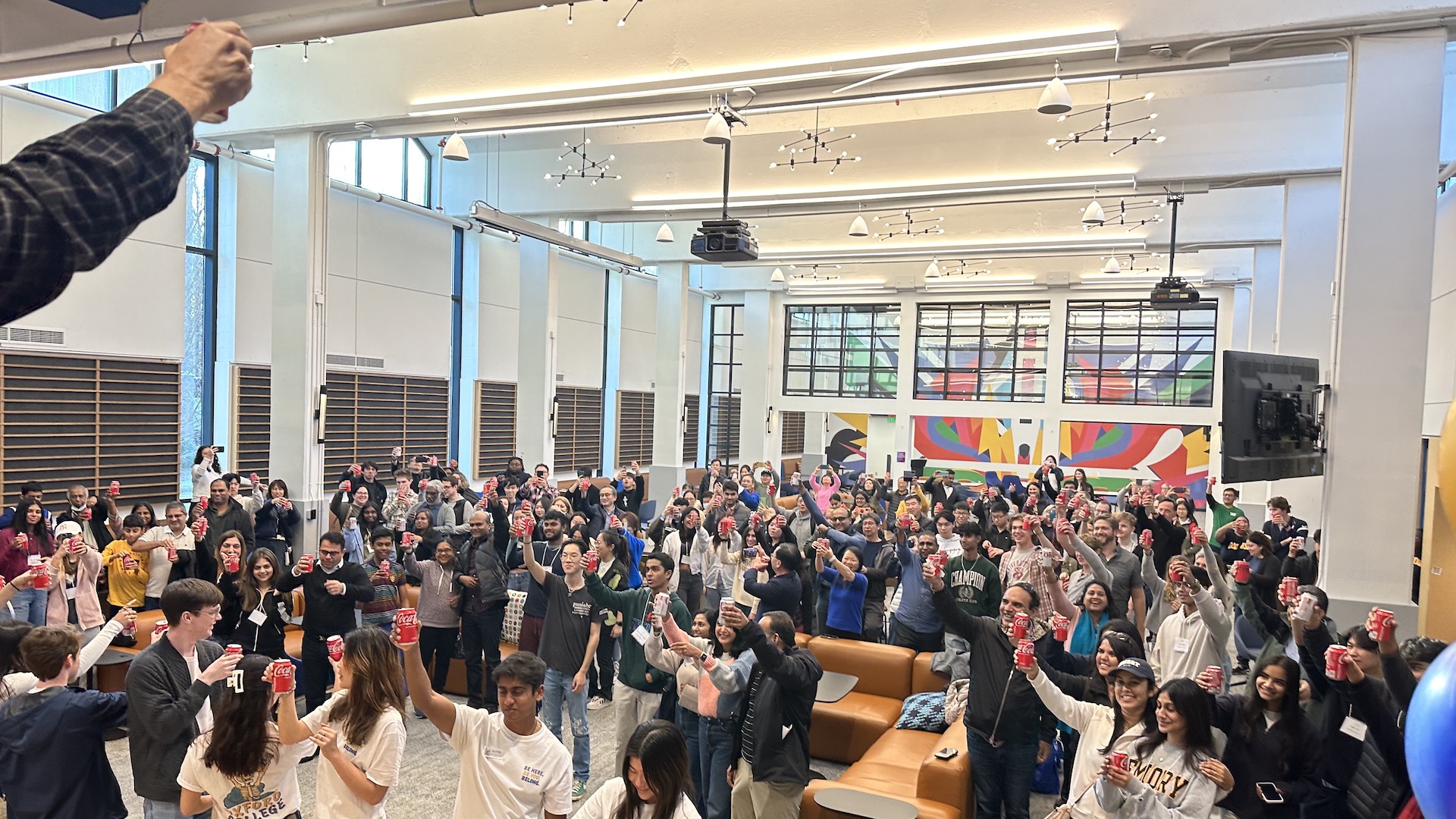 The students of the 2023 Spring Start class began their Oxford journey earlier this month.
Oxford's second-ever class of Spring Start students arrived on campus the weekend of January 7-8 to begin their two-year journey of learning, exploration, and discovery. 
This year's cohort—a diverse group of about 50 students—spent the previous semester pursuing a passion, traveling, or working in a field relevant to their studies before arriving at Oxford. The Spring Start program began in January 2022 for students to pursue real-world learning before starting college.
"We are excited to have our new Spring Start students join the Oxford community," said Kelley Lips, Dean of Enrollment Services. "They are a talented group of students who took advantage of enriching experiences during the fall and bring their unique perspectives to both academic and co-curricular settings."
Students spent their first few days on campus participating in the new Spring Start Orientation program, which featured a host of fun team-building activities around Oxford's historic grounds: a scavenger hunt, the Oxford Olympics, and movie night—to name just a few. The events were led by orientation leaders—second-year students trained to help ease the first-year transition to college life.
"I am already impressed with this incoming class of students," said Stephanie Maddox, Assistant Director for Continuing Student Experience in the Office of Student Involvement & Leadership. "They bring a lot of experience inside and outside of the classroom and are excellent scholars and leaders. They are ready and eager to get engaged in the classroom and Oxford community!"
As per tradition, the new students marked the start of their college journey with a Coke Toast led by Dr. Sarah Higinbotham, Assistant Professor of English and Joe Moon, Dean of Campus Life.
"Last year's Spring Start class has already made an important impact on campus," Maddox said. "And I look forward to seeing this year's do the same as we continue this exciting opportunity of welcoming students each January."