Kitty McNeill to retire after more than three decades as Dean of Oxford Library
---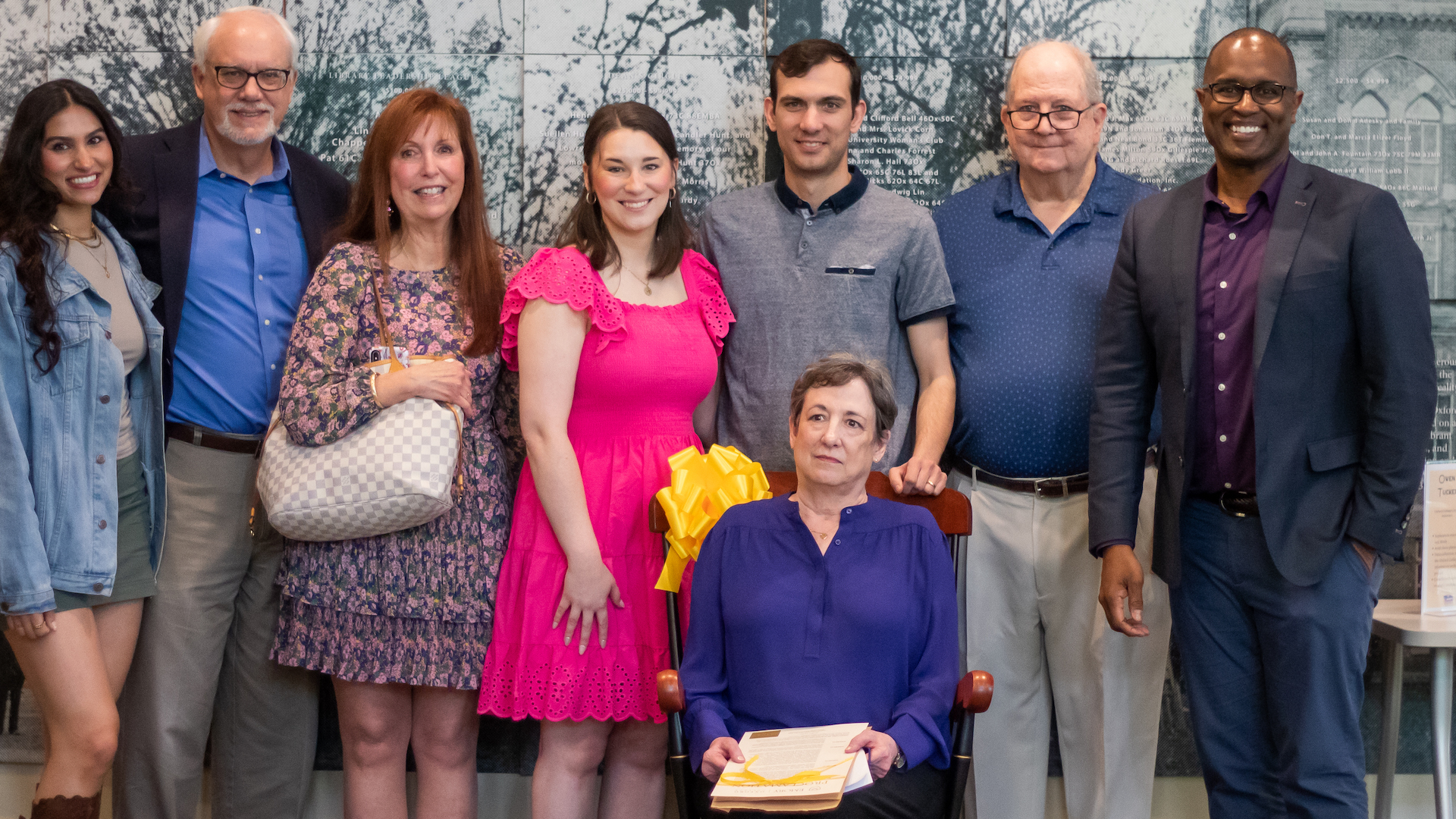 Kitty McNeill shepherded the library through many changes over her more than 35 years as Dean of the Oxford Library.
Kitty McNeill—dean of the library and a beloved member of the campus community—will retire in May 2023 after more than 35 years at Oxford College.
McNeill came to Oxford in 1985 as the assistant college librarian, became the college librarian in 1989, and over the years took on more and more responsibilities, eventually becoming dean of the library in 2014. Since then, she has been at the forefront of developing and expanding the library's many important resources for students, faculty, and staff. 
"Many people probably don't realize that Emory had a graduate program in library science that closed in the late 1980s, and Kitty is a graduate of that program," said Ellen Neufeld, deputy director of the library. "Think about how much libraries have changed from the 1980s until now—and think about how much work it took to make all those transitions while still operating a library and providing services to faculty, staff, and students. Kitty shepherded all of those projects for Oxford while maintaining the library's relevancy when people began to question the future of libraries. Two of the biggest ways she did this was via superior customer service and by creating our strong research practices and engagement program."
McNeill's impact includes leading a number of campus-wide programs and initiatives, such as in 2005, when she served as co-director of the Strategic Planning Committee. In this role, she was instrumental in crafting the Oxford ten-year plan that helped chart the college's future to the present day. Through her extensive work as a member of the Emory Libraries Senior Leadership Team, she has ensured that the Oxford community has full access to all of the library systems, resources, and services of a major research university. She also led a full renovation and expansion of the library in 2013, including the Academic Commons, now a key space on campus for students to come together as friends and classmates.
"Kitty was here when I was a student at Oxford, when the library was a much different place," said Interim Dean Ken Carter. "Under her leadership as Dean and with the help of the exceptional team she has built, she has remade the library into what it is today-- a beautiful, integral part of the intellectual and community life of Oxford College. The library's programs, resources, and services have evolved along with the college, and now support and enrich every part of our educational mission. I know the entire Oxford community joins me in thanking Kitty for her exceptional contributions and wishing her all the best in retirement."
On Monday, April 24, the library hosted a retirement celebration to honor McNeill's three decades of contributions. Colleagues filled the room with memories and conversation, and many wrote personal messages in a commemorative book—a copy of An Uncommon Place: Oxford College of Emory University written by Dean of Campus Life Joe Moon.
Looking back on her time at Oxford, McNeill said: "It has been an honor and pleasure to lead the Oxford College Library. I am filled with gratitude for the rewarding and challenging opportunities Oxford provided during my career. Most significantly, I am thankful for the many collaborative colleagues and the library staff who made my accomplishments throughout the years possible. I wish the library staff and the college much success in the future."