Interim Dean Ken Carter to give prestigious lecture at American Psychological Association convention
---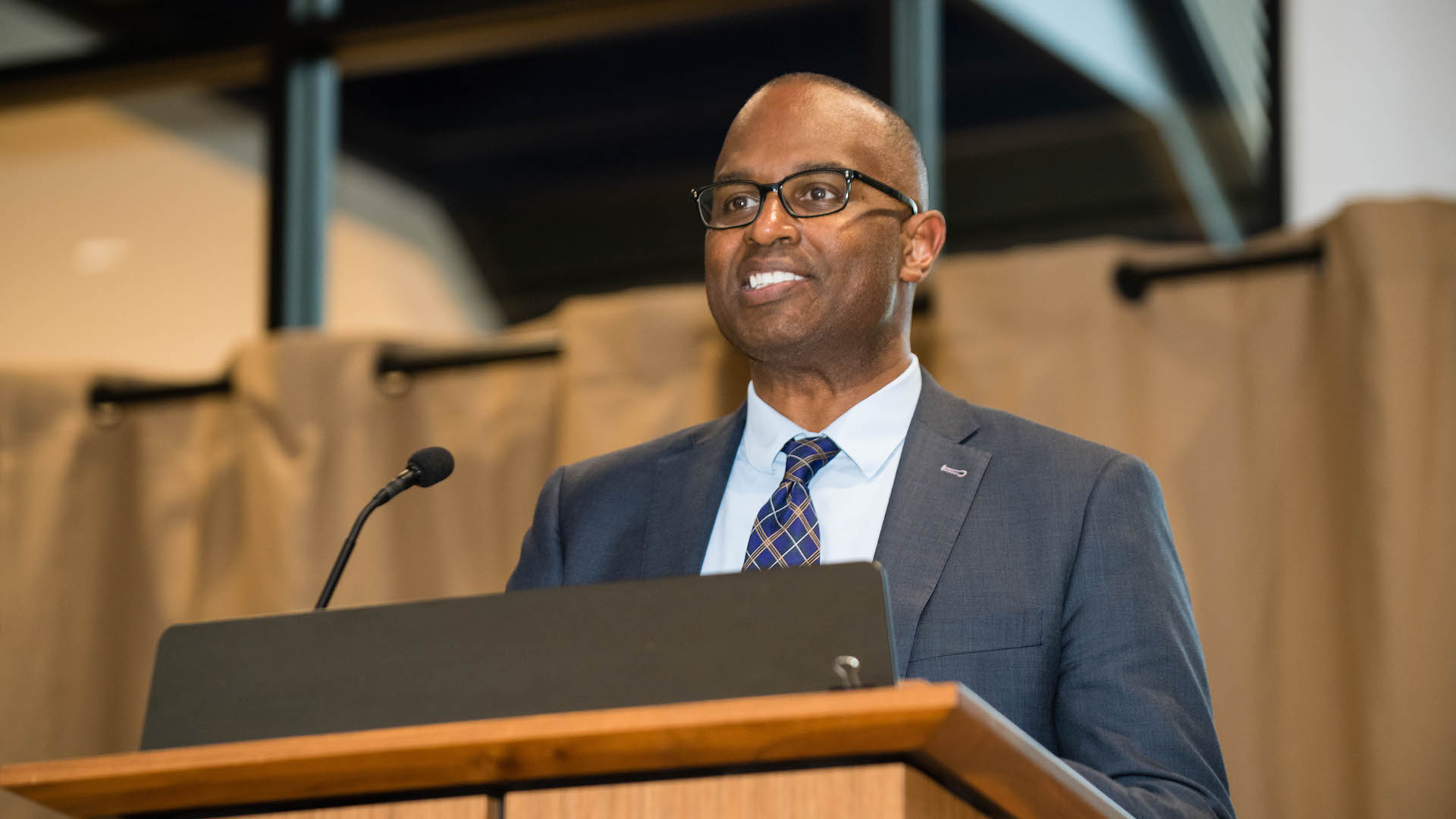 Oxford Interim Dean Ken Carter has been named the Harry Kirke Wolfe lecturer for the annual American Psychological Association convention in August.
Ken Carter, interim dean of Oxford College, has been selected as the Harry Kirke Wolfe lecturer for the 2023 American Psychological Association convention in Washington, D.C. later this summer. Since 1990, the Wolfe lecture has been delivered each August by a renowned psychology professor to an audience of other psychology educators on a topic important to recent developments in the field.
Carter will deliver a lecture titled, The Power of Public Scholarship: Inspiring Teaching and Learning.

"The talk will explore the importance of public scholarship in the classroom, focusing on its potential to enhance trust in academic research and promote innovative teaching and learning for public engagement," said Carter.
Carter's work on the psychology of thrill-seeking has been widely shared through the media, including on NPR and NBC Sports, and has been featured on podcasts, in museums, and across many other platforms. Most recently, he appeared on an episode of "Your Fantastic Mind," an Emmy-Award winning television series partnership between Emory Brain Health and Georgia Public Broadcasting (GPB), recently syndicated by American Public Television in nearly 400 markets. 
"It's an honor to be named this year's Harry Kirke Wolfe Lecturer," Carter said. "The APA convention plays an important role in keeping psychologists connected and well-informed on new and exciting paths of research. I look forward to sharing my perspective with colleagues from across the globe, and to hearing about the great work they are doing as well." 
The APA conference will be held August 3-5 in Washington, D.C. Dean Carter's lecture is scheduled for Friday, August 4 at 4:00 p.m. You can learn more and register here.