Oxford and Emory students spend summer in Hollywood through Pathways Media and Entertainment program
---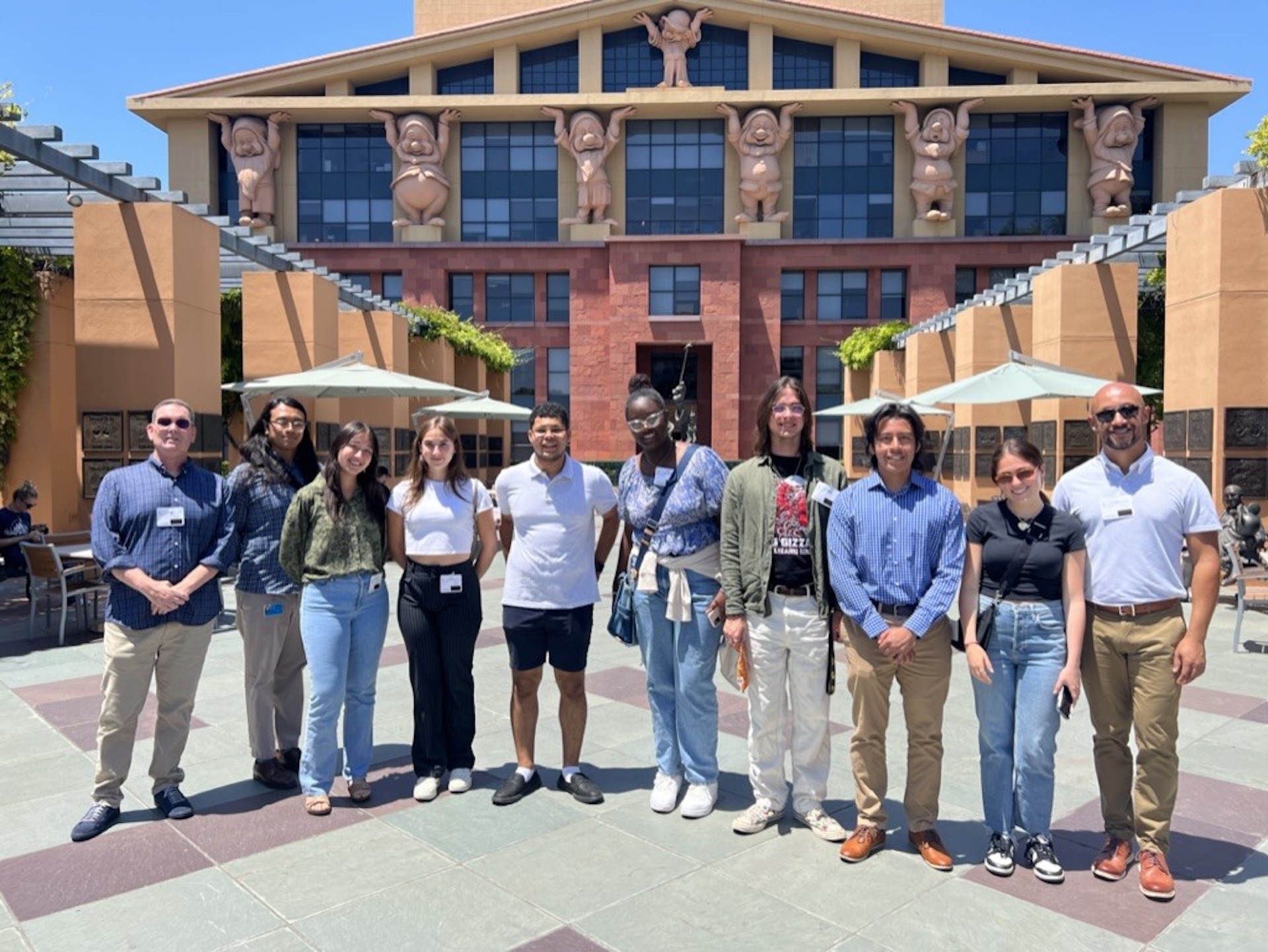 Scholars were awarded summer internships at California entertainment companies.
Six Oxford and Emory students spent the summer in Los Angeles gaining firsthand experience at top Hollywood companies as part of the inaugural Pathways Media and Entertainment program.
Students were selected for internships at Boardwalk Pictures, Tomorrow Studios, ASI/ScreenEngine, and ITV Studios, among others. They also had the opportunity to attend talks by representatives at companies such as Disney, Netflix, Paramount, and the Oprah Winfrey Network.
The eight-week program was created by Scott Garner—an Oxford alumnus who is now an adjunct assistant professor in both the psychology and film/media departments—and focuses specifically on racial bias in research and art. Part of the larger Pathways Scholars Program at Emory College, the media and entertainment cohort was selected from applicants at both Oxford and Emory.
"Our Pathways Media and Entertainment scholar cohort had an unbridled opportunity this summer to road-test all they've learned from Oxford and Emory," said Garner 90Ox 92C. "They networked with numerous other entertainment executives across the summer, providing them with great insight into the industry."
Maylee O'Brien 23Ox 25B, one of the Oxford scholars in the cohort, was at ASI/ScreenEngine as a TV market research intern. She worked with focus groups and felt "at the heart of the industry." That experience, along with the program's other offerings, helped her understand how different parts of Hollywood operate. 
"I am interested in both the creative and business sides of the film industry, so I am interested in both producing and writing," she said. "Through production, it would be incredibly rewarding to collaborate with others and bring a project to life. Additionally, I have always been drawn to writing. I love finding the complexity and depth in seemingly simple stories."
Many learning opportunities came through what Garner called "Friday excursions"—trips designed around networking and exposure to the TV and film industry. In addition to the Disney lot, students visited the Warner Bros. Studio lot, the Academy of Motion Picture Arts & Sciences museum, The Broad Museum, and Watts Towers.
The final guest lecture of the program was delivered by Tim McNeal, senior vice president of Creative Talent Development and Inclusion at Disney. As part of the visit, scholars had breakfast at the Disney commissary and toured the lot. 
"The recurring theme of these conversations was the nonlinear path to success," O'Brien said. "Most of our speakers emphasized the importance of the journey and collecting experiences that inform your creative voice. I found these conversations encouraging, and they inspired me to continue down this path as I merge my interests in entertainment and business."
In late July, scholars attended the Emory in LA Alumni Mixer, where they made connections with former students who were once in their shoes.
"I believe their experience in LA provided the scholars with a roadmap of how to pursue their initial career interests in entertainment beyond college and afforded them with an amazing opportunity to explore a new city," Garner said.
Next year, he hopes to enlarge the 2024 cohort—bringing the opportunity to live and work in Hollywood to a new set of Oxford and Emory scholars.