2023 Family Weekend brings together students, families in celebration of Oxford
---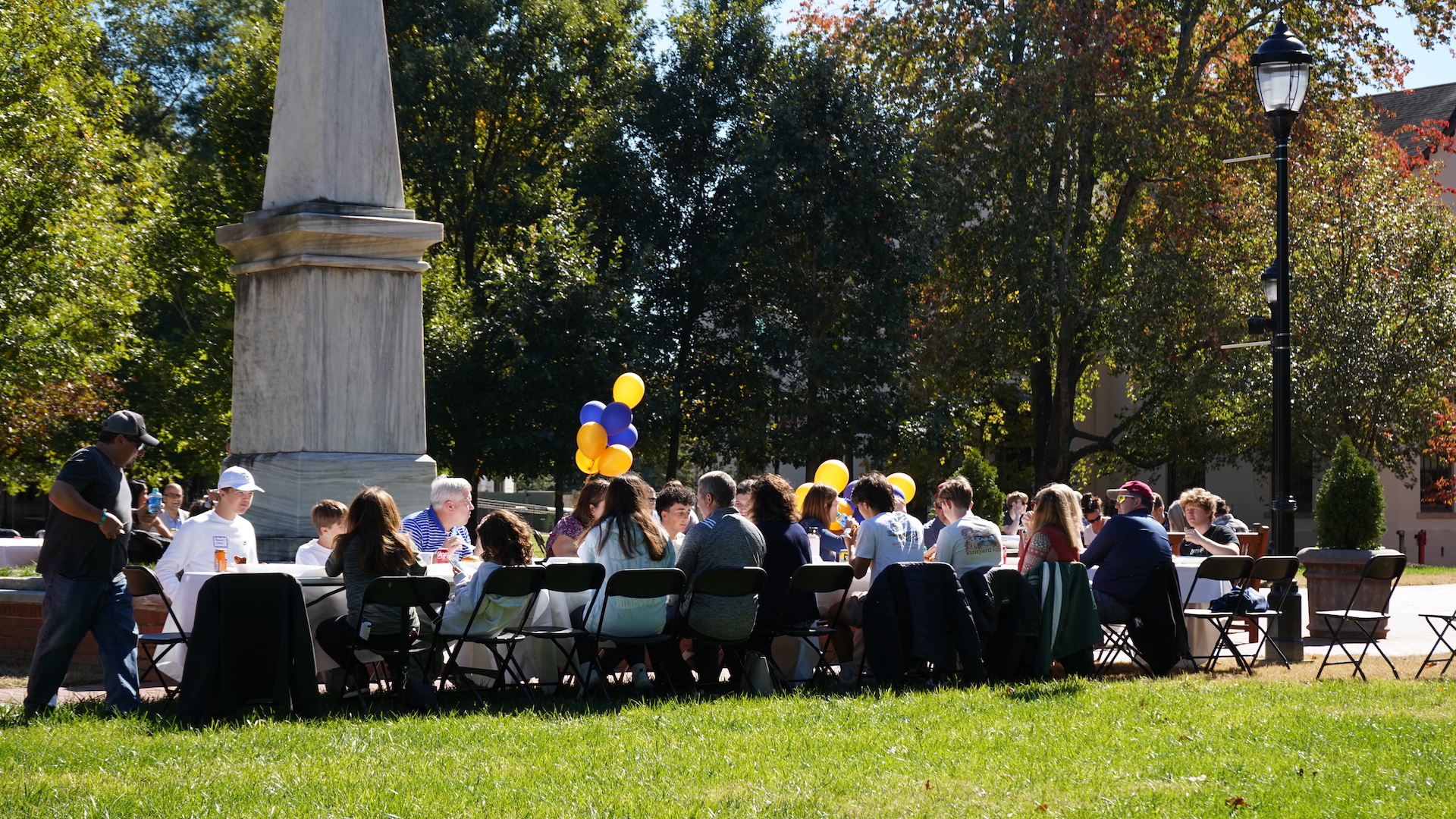 Students shared their Oxford experience with friends and family at this year's Family Weekend.
The Oxford campus was abuzz with special visitors from October 20-22, when families and friends joined students for a taste of college life on a beautiful Georgia fall weekend. 
"There's nothing quite like Family Weekend at Oxford," said Amanda Yu-Nguyen, co-interim dean of Campus Life. "Students are always excited to reconnect with their families and introduce them to their new or continuing lives as college students."
"We had a great turnout," added Co-interim Dean of Campus Life Daphne Orr. "Students had time to reconnect with their families on their own and at a variety of events that showcased every aspect of Oxford life."
The weekend was equal parts fun and informational. Students and their families gathered to cheer on a soccer game and attend student performances ranging from dance to music to the fall play. On Friday night, the Oxford Library hosted a night of board games and other activities. Saturday morning started bright and early with the 5K Fun Run, and throughout the day groups enjoyed the annual Picnic on the Quad and a choose-your-own-adventure portion that offered campus tours, bike rides, lawn games, visits to the Oxford Farm and the library's Special Collections room, and a service project.
"This year's Family Weekend had many high points. We had incredible weather throughout the weekend and impressive family engagement at all our programs," said Michaela Foronda, associate director of Student Involvement, Leadership & Transitions. "Programs new to this year's schedule included a service project supporting Newton County Libraries and a competitive game of Oxford Trivia facilitated by Dean Badia Ahad." 
The trivia game was a favorite of Saturday afternoon, as teams came together for a friendly competition on all things Oxford. Dean Ahad was on hand to distribute gift bags to the winners. Throughout the day, there were other programs that sampled the Oxford experience, from mock classes with professors to informational sessions on student resources across campus.
In traditional Oxford fashion, Family Weekend concluded with the Student Showcase on Saturday night. With string lights and fire pits illuminating the quad, a crowd gathered around the amphitheater outside the student center to watch various clubs share their talents in song, dance, and more.