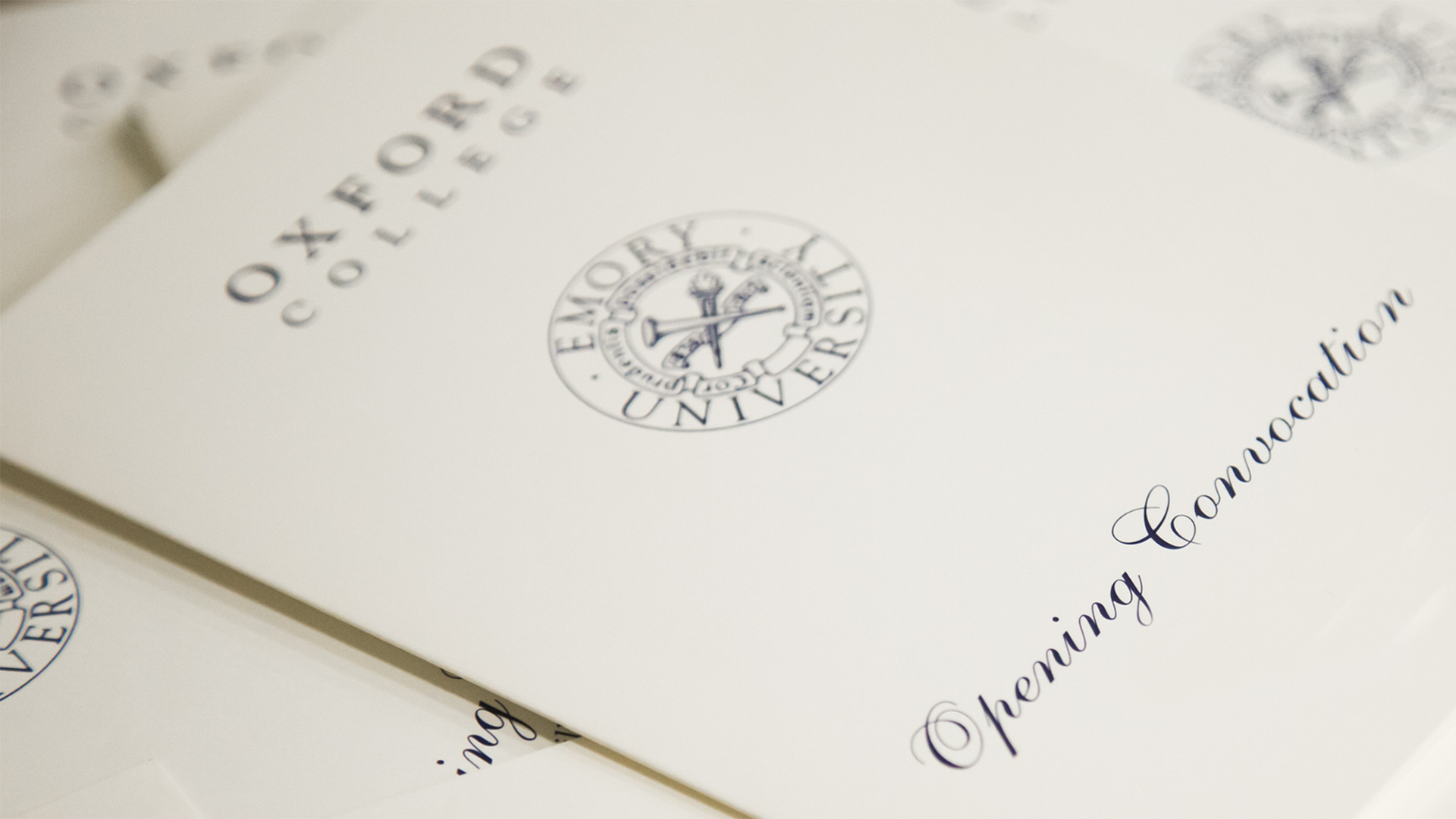 Convocation
Convocation marks the official start of Oxford's academic year. Among those who addressed students at this year's Convocation were Oxford College Interim Dean Ken Carter, Emory President Greg Fenves, Provost Ravi Bellamkonda, and keynote speaker Dr. Effrosyni Seitaridou, Oxford College professor of physics.
Phi Eta Sigma Honor Society
The Oxford College chapter of Phi Eta Sigma, a national honor society for first-year students, acknowledges outstanding scholastic achievement. Its goal is to encourage and reward academic excellence among first-year students of higher learning. In order to be eligible for induction, first-year students must be enrolled in at least 16 credit hours and have a minimum GPA of 3.9 during their fall semester. 
This year we honor the new inductees:
Alexa Kondas
Alice Song
Anna Little
Anushka Nayak
Ari Segal
Arianna Ophir
Audrey Bu
Bella Piekut
Ben Spiegel
Bennett Marsh
Brianna Goodloe
Brice Eber-Morris
Chris Tang
Claire Zegger
Danielle Schwartz
Eli Robison
Eric Guo
Frances Chiu
Gracie Evans
Greta Franke
Isabella Kaufman
Israel Almeida
Jay Baek
Jessica Eyeson
Jessie Hao
Julia Nagel
Justin Hahm
Karissa Davis
Katie Sullivan
Keely Grice
Kylie Taylor
Luis Gardner
Maddy Setser
Madi Olivier
Matt Harrison
Max Walkow
Maya Trujillo
Mirielle Ma
Noah Lian
Paige Scanlon
Peter Wu
Rachel Warhaftig
Rachel Zweig
Rebecca Casel
Rose Gaudiani
Ruby Grodin
Shriya Iyer
Sofia Hayes
Suzann Donovan
Tianqi Zhang
Wanlin Jin