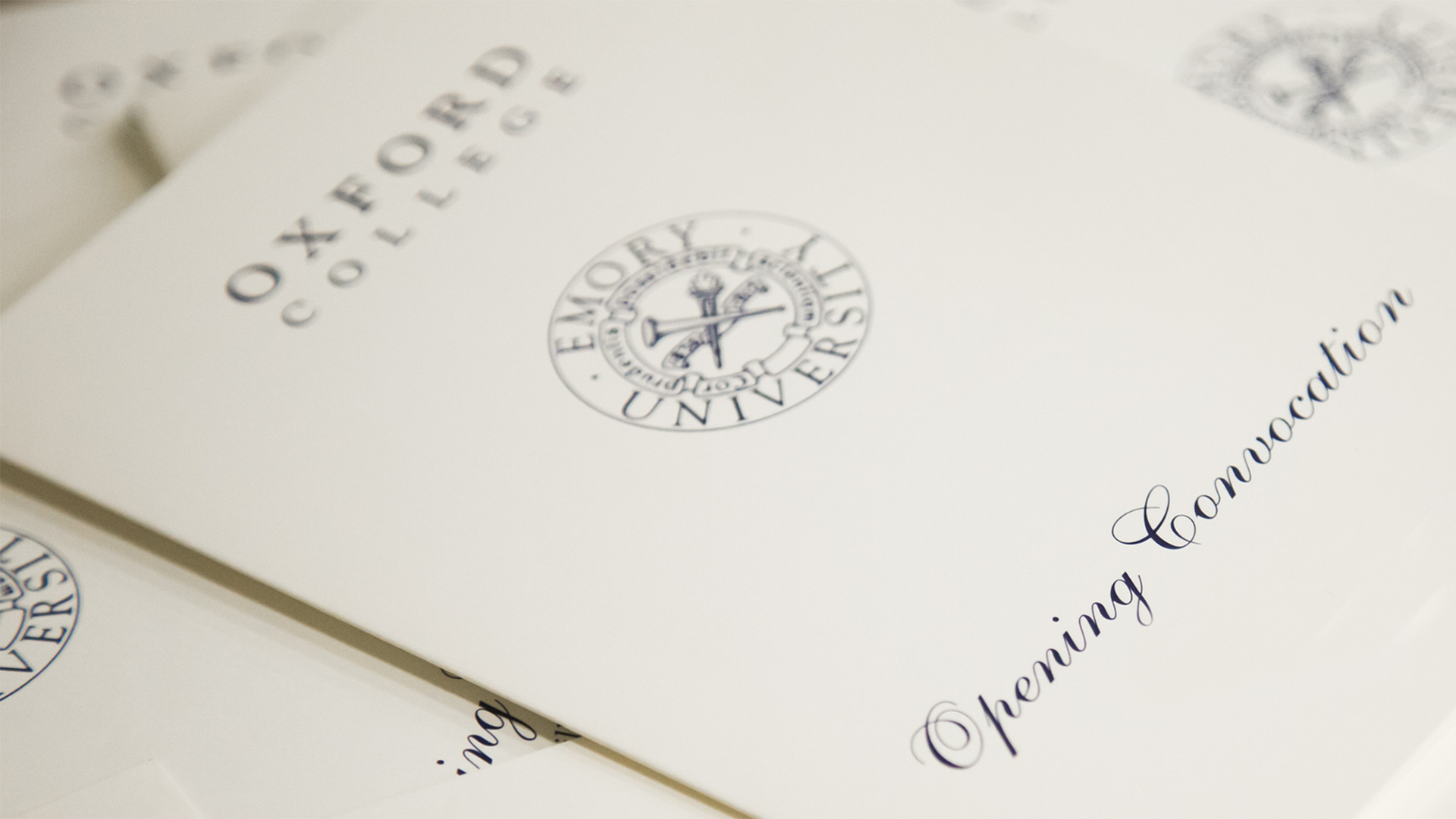 Convocation
Convocation marks the official start of Oxford's academic year. This year's Convocation is presented in video format and offers greetings from Oxford and Emory leaders, and an address from Pearl Dowe, Asa Griggs Candler Professor of Political Science and African American Studies at Oxford.
Phi Eta Sigma Honor Society
The Oxford College chapter of Phi Eta Sigma, a national honor society for first-year students, acknowledges outstanding scholastic achievement. Its goal is to encourage and reward academic excellence among first-year students of higher learning. In order to be eligible for induction, first-year students must be enrolled in at least 16 credit hours and have a minimum GPA of 3.9 during their fall semester. 
This year we honor the new inductees:
Eunice Amador

Amandeep Bedi
Rachel Eileen Beling
Pamela Chopra Beniwal
Diego Bobrow
Luke Charles Boston
Madeline Bryce
Emma Jane Cahalan
Sylvie Soleil Call
Jacqueline Chavez-Ochoa
Daniel Chen
Jacqueline Tian Chen
Jonathan E. Chen
William Dinneen
Lutong Gao
Yuhao Gao
Bridgette Grace Garnache
Qiuyu Geng
Ishika Gupta
Regan Kelly Halverson
Ellen Marie Harnisch
Gabriel Brian Harr-Siebenlist
Olivia J. He
Hannah Elizabeth Holliday
Miao Ning Hsu
Lauren Denise Huiet
Alexander Jakob Kershaw
Kang Hyun Kim
Zeeyong Alex Kwong
Ryan Alexander Langhinrichsen-Rohling
Tyler James Lee
Gaotang Li
Noah Fan Lichtenberg
Shuxuan Luo
Yun Luo
Hannah Nichole Morrison
Karina Ashley Nehra
Arman Mehdi Ostadazim
Jiwon Park
Madison Heesung Park
Jiayi Peng
Sophia Emmaline Rice
Uziel Edgar Rios
Sasha Rivers
Tiana Ruth Scott
Akash Shanmugam
Heather Shao
Yishen Shen
Yulu Shi
Annie Elizabeth Skelton
Maxwell Su
Jiayu Sui
Jerry Tang
Emilie Chenda Ung
Yuyao Wang
Renhao Xue
Sreyas Yennampelli
Qinxin Yuan
Jordan Ashley Zelikoff
Christopher A. Zeuthen
Jiayi Zhan
Daren F. Zhang
Drason Han Zhang
Junyi (Joey) Zhang
Yujia Zhang
Alexander Zhong
Wenxuan Zhu