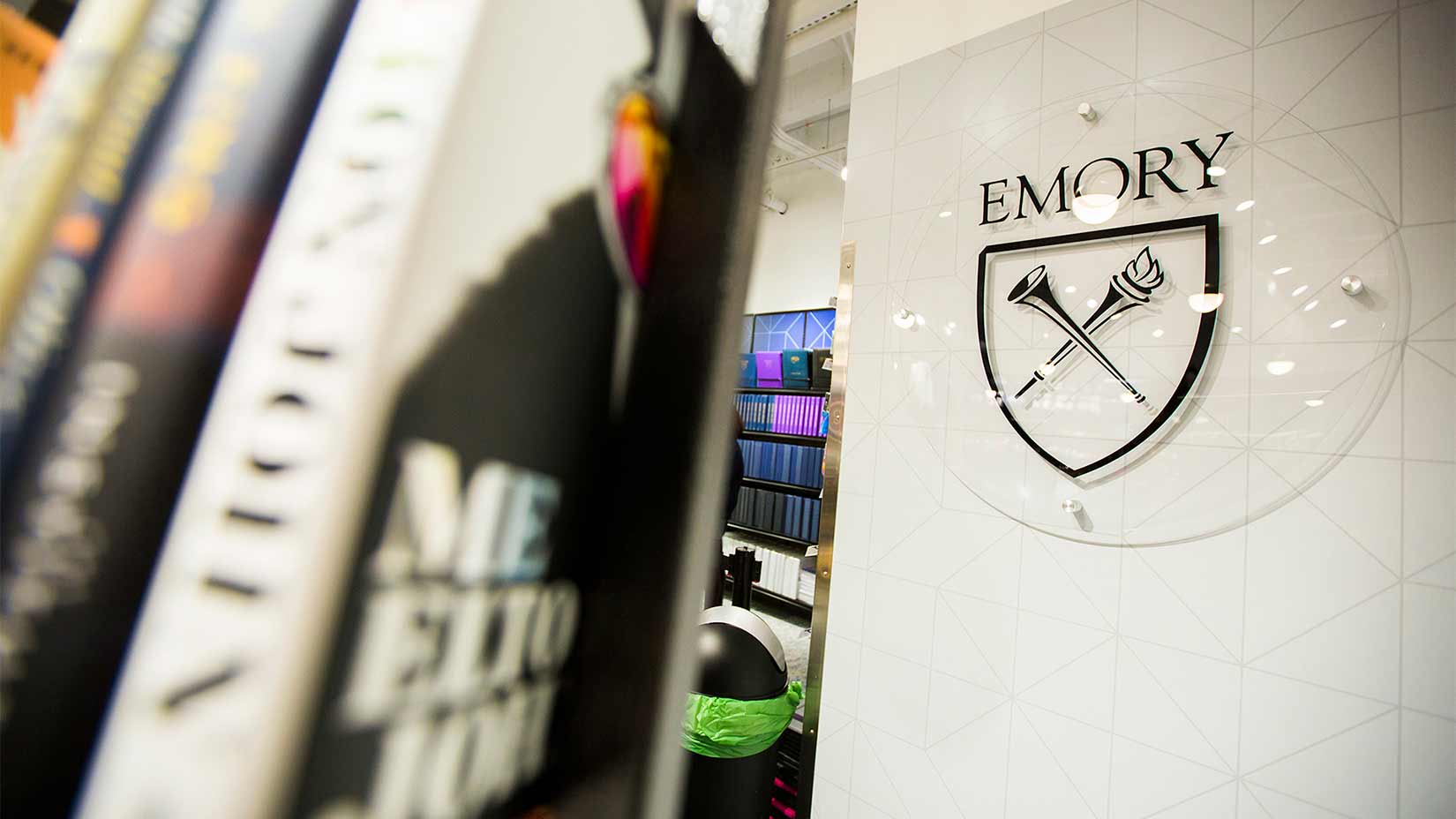 Strategic Plan
The Oxford strategic plan, Pathways of Excellence, presents how we will provide a world-class liberal arts education that interconnects a close-knit residential learning community with the strengths of a major research university.
Oxford College builds on decades of distinctive teaching and learning and the pioneering work of generations of faculty, staff, and students. We thrive today because of the strong academic profile of our students, the quality of programs that our outstanding faculty and staff members deliver, our stunningly beautiful campus and inclusive community, and the myriad resources available to us by being an integral part of a top research university. The future of Oxford College is exceptionally bright.
The Oxford strategic plan, Pathways of Excellence, presents how we will provide a world-class liberal arts education that interconnects a close-knit residential learning community with the strengths of a major research university. Oxford will:
Equip students to forge lifelong pathways of excellence.  
Produce an unparalleled academic experience that draws on Oxford's strengths as a liberal-arts campus with a philosophy of integrative learning that starts in the classroom and expands to campus and society.  
Enhance our programs that teach leadership for real life so that our graduates can better their own lives as well as those of their communities and societies.  
Heighten the investment that Oxford makes in our students and the value that each graduate derives from a superior educational experience.
World-Class Academic Experience
"Oxford's curriculum will invite students to practice discovery, exploration, and critical reflection across a breadth of disciplines throughout their two years here."
At the center of the Oxford strategic plan is a dynamic, challenging, and integrated academic program that builds on the strengths of Oxford College as a residential campus where faculty are deeply committed to undergraduate teaching and mentoring. Our faculty view scholarship and creative activity as vital components in that educational work. Staff members are co-educators who, alongside faculty, extend learning far beyond the traditional classroom walls.
Oxford is committed to a curriculum that highlights critical inquiry and leadership to produce positive social change for individuals, communities, and societies. Its structure will invite students throughout their two years at Oxford to practice discovery, exploration, and critical reflection across a breadth of disciplines. Students will:
Choose a first-semester Discovery Seminar taught by the professor who will serve as that student's academic advisor and initial mentor.
Explore the liberal arts through excellent coursework across the disciplines, taking advantage of at least one Experiential Learning opportunity.
Reflect upon strands of their course work and related learning in a culminating Milestone Project in the last semester of their Oxford experience.
Among its liberal-arts peers, Oxford enjoys one of the most diverse student bodies in the nation. Oxford will continue to develop its curricular and co-curricular capacities to educate about inclusivity and to model it, and we will recognize the value of inclusive community, forged by people of diverse backgrounds, as an institutional priority.
The strategic vision for Oxford's curriculum supports and will help realize the goals of Emory's Undergraduate Experience Initiative, building connections to majors in Emory College of Arts and Sciences, Nell Hodgson Woodruff School of Nursing, and Goizueta Business School. We will enhance teamwork across the undergraduate schools on general-education and major and minor components and build a more seamless infrastructure that opens the academic pathways students choose over their four years at Emory.
Leadership Applied to Real Life
Oxford College students learn early on to exercise their influence.
Like other top-tier liberal arts colleges in the country, Oxford provides the small-scale, residential environment in which students engage deeply in campus life and develop leadership skills. But unlike any other baccalaureate institution in the country, first- and second-year students at Oxford College are wholly responsible for the success of those initiatives and thus learn early on to exercise their influence.
Leadership education will play a central role in integrative learning.
All first-year students will be encouraged to enroll in a Learning to Lead seminar that provides academic groundwork for the leadership roles that most Oxford students will assume during their time on campus. 
Developing personal agency, capacities, and skills is a focus not only for students, but also for faculty, administrators, and staff members.
We will highlight the understanding of diversity—of people, ideas, and ecosystems—and best practices for fostering inclusivity.
We will develop strong connections among our internationalization efforts—including international student programs, travel courses and study abroad, engagement with international groups and agencies in metro Atlanta, and coursework on global issues and cultures. We will ensure that students of all nationalities and backgrounds have the opportunity to develop their understandings and practices of leadership, including its cross-cultural elements.
We will collaborate with alumni on mentoring and internship programs, which will enhance leadership capacities of both current students and alumni. Engaging alumni of all ages will add significance to our vision of Oxford as a crossroads that gathers and then sends out people along lifelong pathways of learning and contribution.
Oxford's Value Proposition and Investment for a Lifetime
Our first task is to develop an education of true and abiding value for our graduates.
Every family who wants to send a student to college must ask about the value proposition of that education. Value is measured in many ways. We emphasize both the intrinsic value of being well educated within a flourishing life and the instrumental values of how education prepares graduates to succeed in their personal, civic, and workplace settings.
Our first task is to develop an education of true and abiding value for our graduates. Our focus on world-class academics and leadership for real life will produce that return on investment in multiple ways over a lifetime.
Oxford College and Emory University seek to make the education we offer accessible to students who will thrive and who will contribute to our learning community, regardless of their socioeconomic circumstance. Support for financial aid and scholarships is our top fundraising priority. 
Given our principal mission to ensure the value students receive from their education, we must invest in our people and our campus.
We will invest in the people who comprise and who will continuously transform Oxford College. Faculty hires will enable us to improve our student-faculty ratio, thus raising our competitive profile and improving the student educational experience. Concurrently, we will build and support continuing professional development to equip Oxford's faculty and staff to deliver the integrative educational program outlined above.
The investment in Oxford's physical campus infrastructure over the past decade, in the amount of $125 million, has enriched Oxford's aesthetic appeal and operation so that the campus is a great asset for student and employee recruitment and for the daily work of residential, integrative learning. In January 2020, we celebrated the opening of our new Oxford Student Center that will transform the student experience and campus life more broadly. Future campus projects will focus on needs related to maintaining and "greening" our historic campus and to augmenting the student experience.
In Conclusion
Standing upon its remarkable history of educating Emory students for more than 180 years, Oxford College's strategic vision fits well within the university's initiative to mobilize transformational change in the world. We are North America's only top-tier liberal arts college whose students continue their pathways within a top-tier research university. Whatever routes they choose, our graduates will make compassionate, effective contributions as responsible leaders in their local and wider communities.