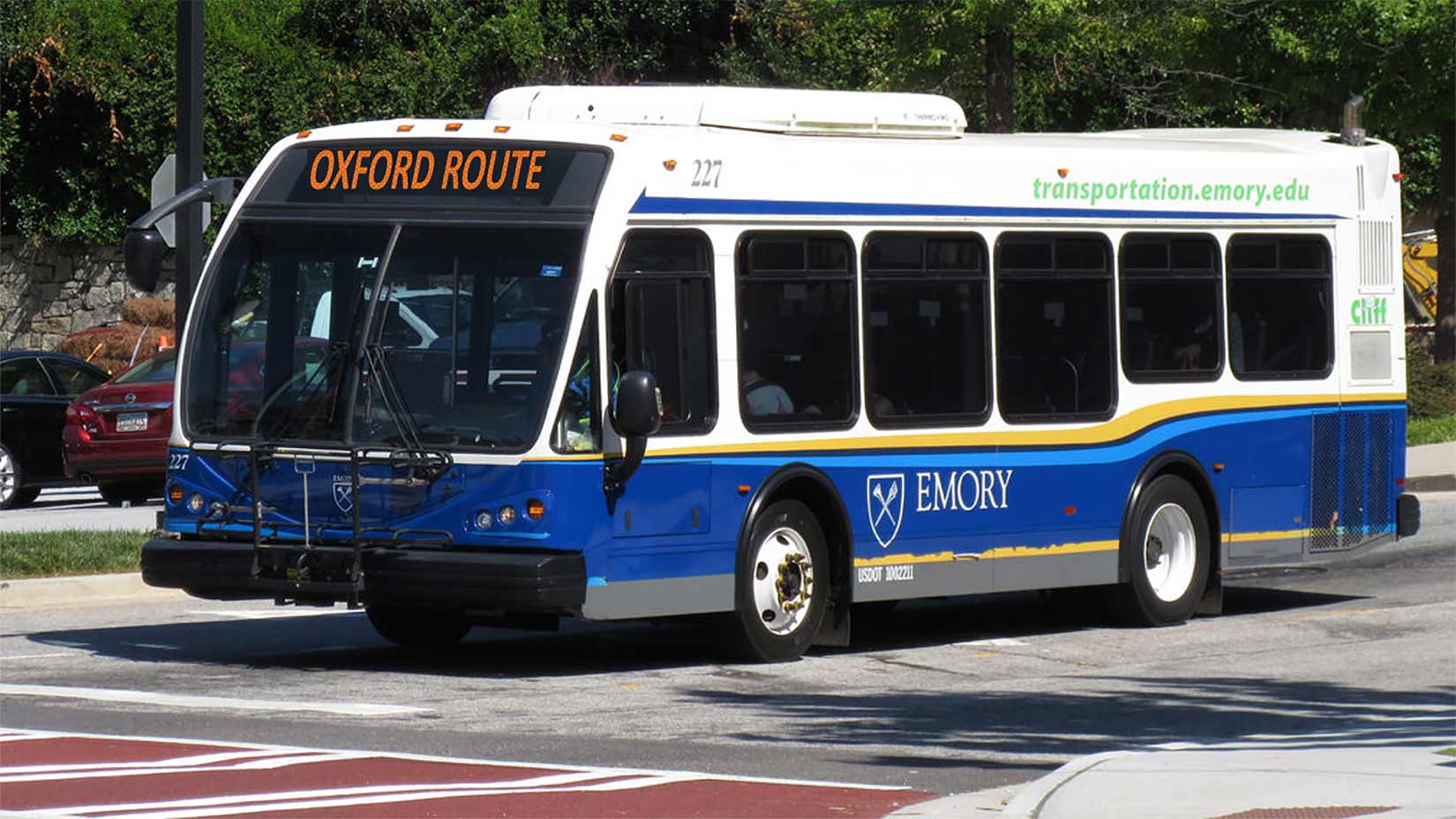 Transportation
Emory's Atlanta campus is a 45-minute drive from Oxford. It's a pretty direct trip, but there are other transportation options for getting to Atlanta or wherever else you need to go.
Shuttle Services
SHOPPING SHUTTLE
Oxford College offers shuttles to several local shopping locations on the weekends. Please log in to the Oxford Shuttles app at oxford.emory.edu/oxfordshuttle to check the shuttle schedule.
Typical shuttle locations include:
Kroger at Newton Plaza (Kroger, Goodwill, Hibbett Sports, Dunkin Donuts, Starbucks, Mini Crab, and more)
Walmart Supercenter - Covington
Target & Conyers Commons (Target, Ross, Beall's Outlet, Smoothie King, Panda Express, and more)
AIRPORT SHUTTLE

Oxford also provides airport shuttles available for holidays and academic breaks.
OXFORD/ATLANTA SHUTTLE
The Oxford to Atlanta shuttle runs between campuses seven days a week. Although service is limited Monday- Thursday before 1pm, students needing to travel to the Atlanta campus for class or other official business can request the use of an Oxford minivan that they can drive to the Atlanta campus. An Atlanta parking permit is provided in the vehicle. For information about these vans or for driver requirements, please contact the Oxford fleet coordinator at 404-989-8900.
2022-2023 Oxford/Atlanta Shuttle Schedule
Electric Vehicle Charging
The parking lot adjacent to Fleming Hall offers two parking spaces with chargers for drivers of electric vehicles.
Uber
Uber serves the Covington/Oxford area.