Fall play burns down the house
---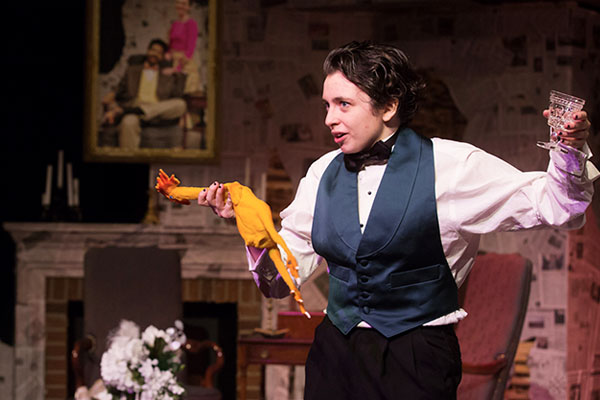 Oxford's fall play The Arsonists is a deadly serious farce.
The Arsonists is the first play that Director Nick Fesette, assistant professor of theater studies, has brought to Oxford's stage. The play, written after WWII by Max Frisch as an allegory about the rise of fascism, remains relevant to current times.
View a special feature digital story on Oxford's fall play.