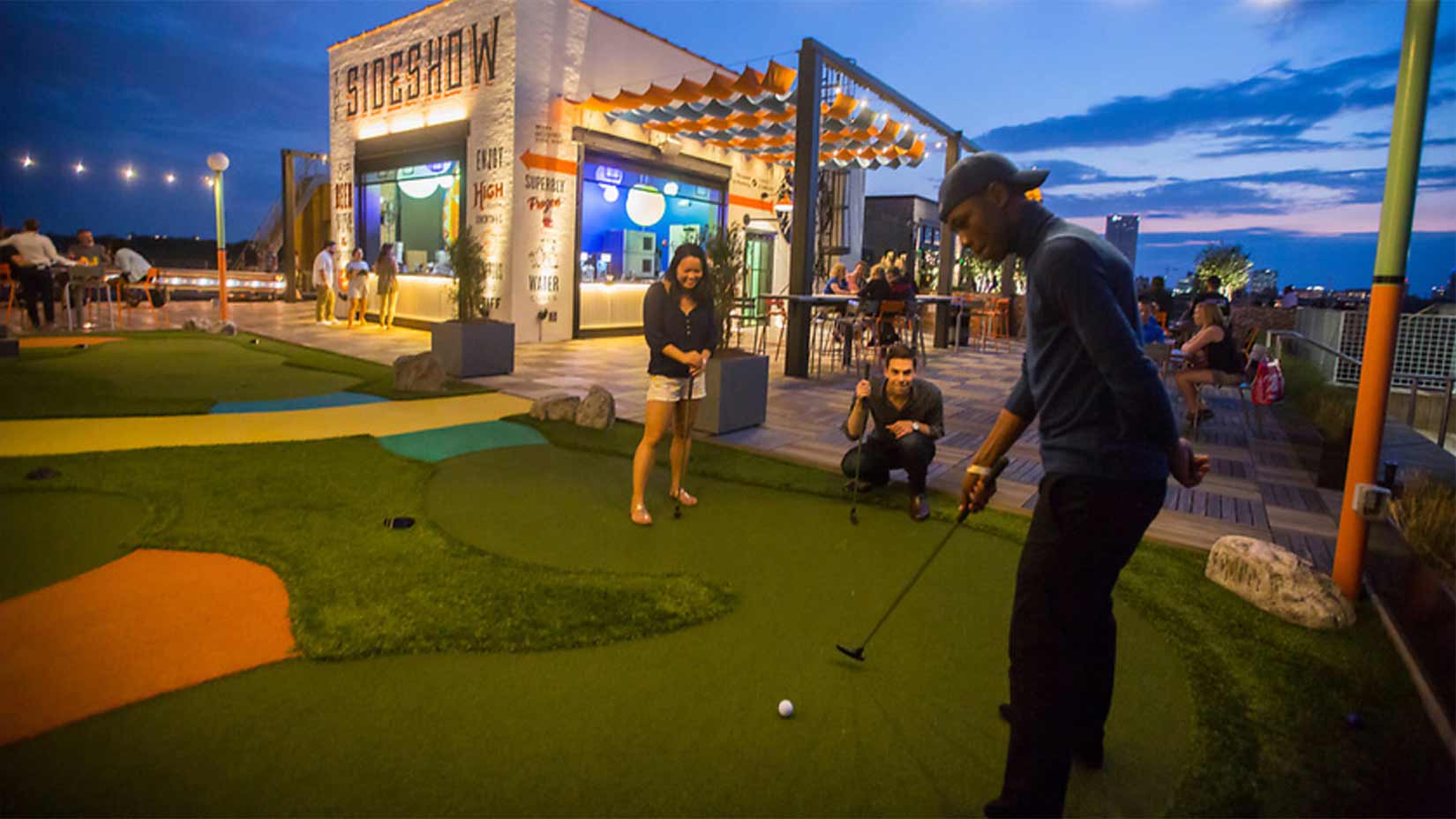 Atlanta
Oxford College is just 36 miles from Atlanta, the business, technology, entertainment, and health care center of the Southeast and, since 1915, home to Emory University.
This progressive, global city offers you many ways to gain experience and have fun. Atlanta's vitality comes from its many neighborhoods—each with its own vibe and sensibilities.
Usually when people talk about Atlanta, they're referring to the entire metropolitan area (including Oxford), which is home to nearly 6 million people. Atlanta is also home to the world's busiest airport—good for getting to break destinations or an out-of-town internship.
Gain Experience
You'll find a wealth of opportunities in Atlanta to prepare for your career.
Business

Thousands of businesses from 15 Fortune 500 headquarters to start-ups, nonprofits, and everything in between call Atlanta home, giving you an advantage on the type of internship possibilities that could net your first job.

Arts

Atlanta (and Georgia's) thriving film industry, performing and visual arts centers, and a vibrant music scene offer internship and job opportunities for students pursuing creative fields.

Science and Health Care

Nicknamed the public health capital of the world, Atlanta is home to the US Centers for Disease Control and Prevention (on Emory's Atlanta campus), CARE, and the American Cancer Society in addition to numerous hospitals, biosciences industries, and health IT.
No. 1
city for availability of internships
WalletHub
No. 1
city to live and work as a filmmaker
Moviemaker.com
No. 2
city for professional opportunities
WalletHub
No. 2
most livable city in America
CNBC
Alumni Network
More than 44,000 Emory alumni live and work in Atlanta, providing a great resource for students looking for mentors and networking at Emory and beyond. Twice yearly Career Discovery Days allow current students to shadow alumni in Atlanta and other cities for a half or full day and find out more about the paths they took to their current jobs.
Have Fun
With Emory's Atlanta campus an easy shuttle ride from Oxford, you'll have a base for exploring the city and its neighborhoods (242, to be exact). Some highlights include: