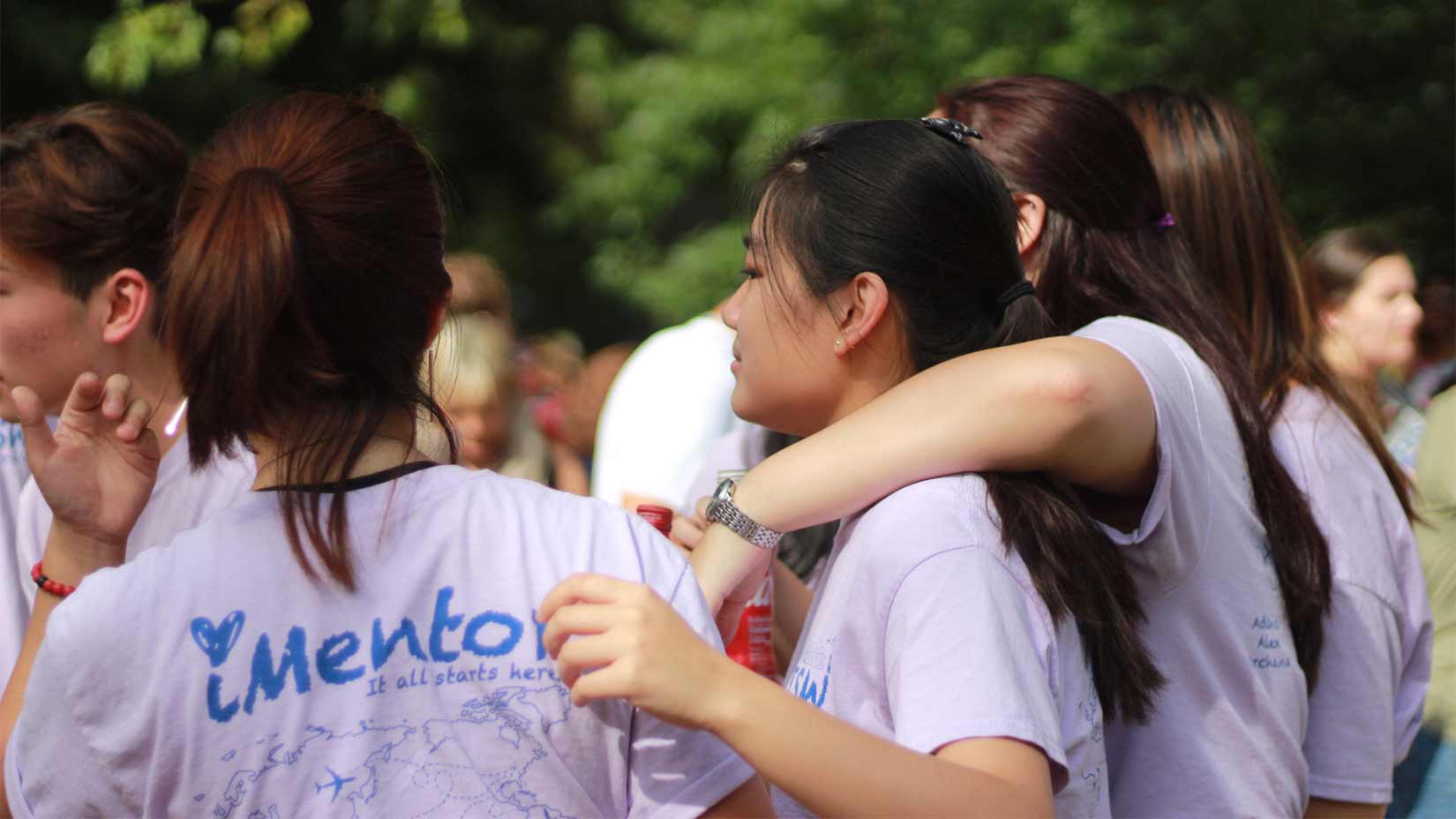 International Student Programs
Whether this is your first time to the United States or you have visited before, we invite you to make Oxford College your second home.
Oxford's cultural, ethnic, and racial diversity provides the foundation for our community. International students, faculty, and staff enrich our campus with their respective languages, cultures, and heritages. Our current students represent more than 29 nations, and students from abroad make up 17 percent of our population.
The International Student Programs office at Oxford offers programs and services to help your academic, cultural, and personal adjustment to the United States and to college.
Immigration Policy Guidance
Our office provides guidance and advisement regarding immigration regulations for F-1 students. We ensure that Oxford complies with US government student immigration policy.
International Student Welcome
Get an early start on your transition to college with our International Student Welcome, where students from outside the United States spend almost a week on campus before classes start in the fall.
During International Student Welcome, our staff and student volunteers focus on the academic, cultural, financial, and legal issues that international students face while in the United States. This is also a time to explore the Oxford and Atlanta areas while meeting new friends and spending time getting comfortable in your new environment without any academic pressures. 
If your parent or other family members accompany you to orientation, we invite them to participate in the International Student Welcome Parents Program.
At International Student Welcome, you will
attend information sessions about banking and driving in the United States
learn what F-1 students need to know about maintaining lawful nonimmigrant status
discover what a liberal arts education means at Oxford
experience a classroom simulation for learning about and practicing US expectations for teachers and students
attend sessions on how to get the most from your Oxford experience
have time to shop for college essentials
take trips to Atlanta, and lots more
iMentors
As part of your orientation, student leaders called iMentors will share their advice and experience with you. iMentors prepare you to navigate in your new college environment, helping you understand the Oxford culture and creating a sense of belonging.
iMentors are your guide through the four-day orientation program. They greet you at arrival, lead small group discussions and ensure you'll have plenty of fun. After orientation, iMentors continue to serve as your peer educators throughout the fall semester, planning and presenting workshops and activities to enhance your transition to college. 
International Student Advisory Board
You too can be a leader as soon as you arrive at Oxford. Even as a first-year student, you can be part of our International Student Advisory Board. 
International Education Week
International Student Programs and Oxford's Center for Academic Excellence host a celebration of International Education Week each November. A joint initiative of the US Departments of State and Education, IEW celebrates the benefits of international education and exchange worldwide. Our students are invited to take part in events highlighting Oxford's global diversity and interest in developing global citizenship. 
How to Apply for Admission
To apply for admission as an international student, you must complete all the application requirements for first-year admission, demonstrate English-language proficiency, and provide financial certification.
Find out more about international student admission