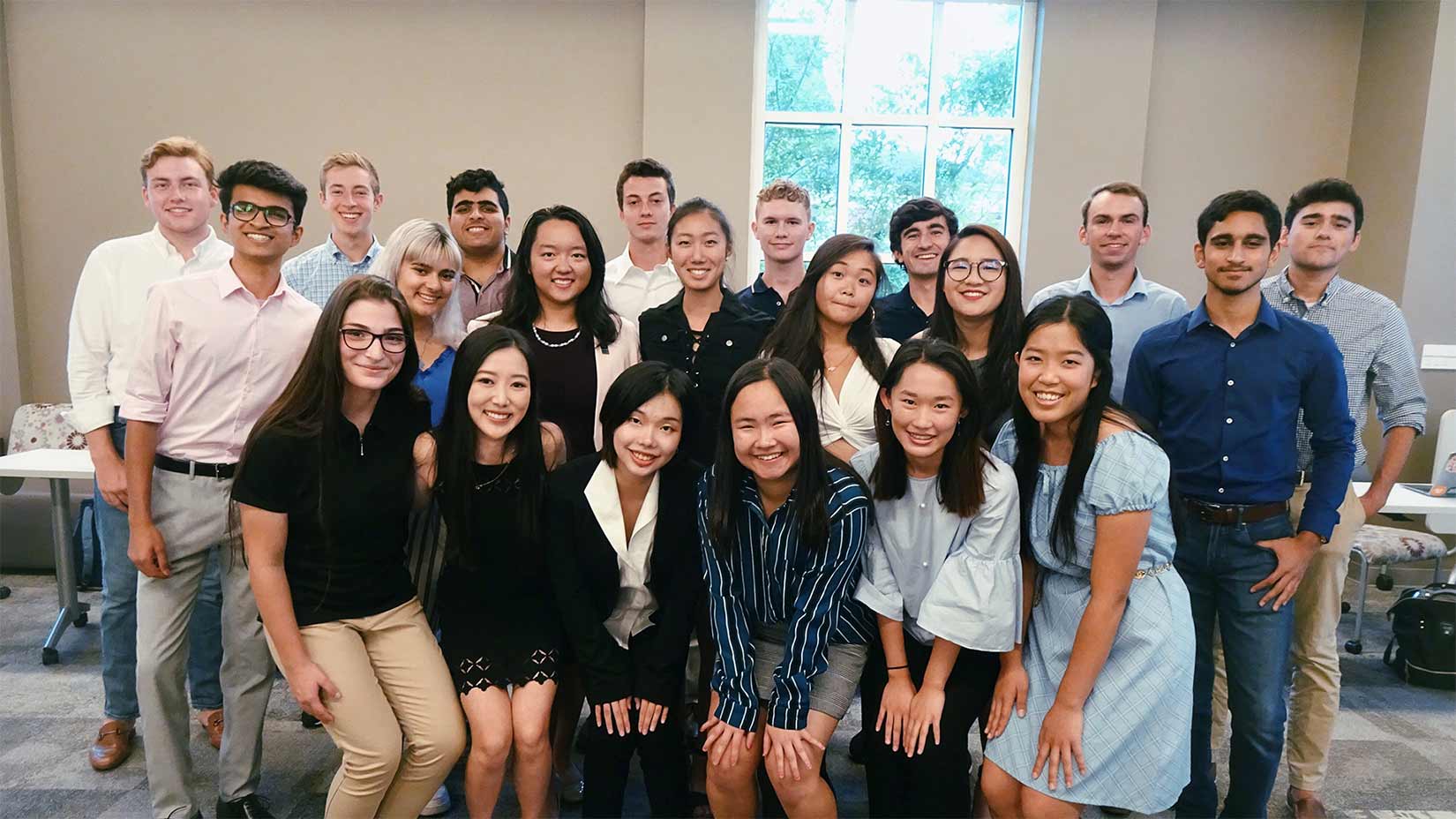 Student Government Association
Oxford College students elect the officers of our Student Government Association (SGA). SGA represents the interests of the student body to college administration, faculty, and staff, and it's a resource for you and all students during your time at Oxford.
Oxford's SGA is a divisional council of Emory University's SGA, which is the university's central student governing body.
SGA comprises motivated and diverse individuals who work hard to represent the student body throughout their term. From approving budgets for student events, organizing campus-wide campaigns, listening to student concerns and chartering innovative student organizations, this group plays an important part of student life at Oxford.
SGA Executive Cabinet
SGA officers make up the SGA Executive Cabinet. Fellow students elect these officers in the spring semester of their first year.
2022-23 Executive Cabinet Members
President: Andrew Yang
Executive Vice President: Michael Cao
Vice President of Communications: Ethan Mao
Vice President of Elections and Charters: Oluwaseun Abitogun
Vice President of Finance: Ben Damon
Vice President of Internal Affairs: Olivia Fernandez
Vice President of Environmental Sustainability: Mel Faaroon
Attorney General:

 Jeremy Salguero

Chief Justice: John Wang
Oxford-Atlanta Liaisons: Uma Shenai, Claire Bae, and Ellie Fivas
SAC President: Zaria Herriman
Speaker of the Senate: Kush Patel
SGA General Assembly
The SGA General Assembly is composed of the Executive Board and 14 senators—nine first-year senators and five second-year senators.
Second-year Senators:
Amisha Agarwal
Janvi Choksi

Hanmin Kim

Kush Patel
Rebecca Urato
Owen Abeles
Berkeley Borkert
Elizabeth Brubaker
Asmita Lehther
Jessica Malvin
Tashfia Noor
Toluwanimi Olaleye
Aaron Zhao
Amiee Zhao
Committees
SGA sponsors several committees that address the concerns of students such as health and wellness, living (dining, housing, sustainability, and dining), transportation, arts and academics, and diversity and inclusion.